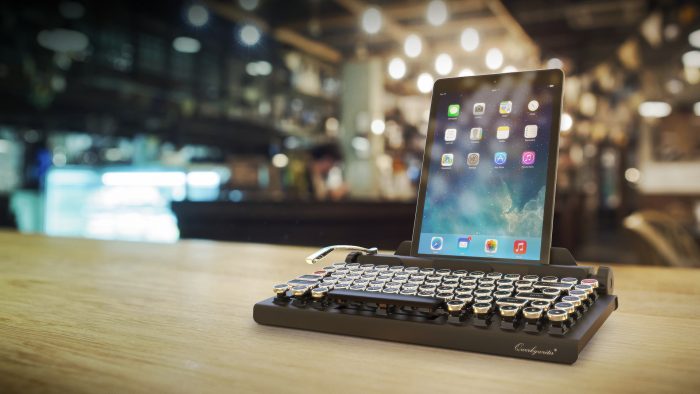 If typing on your screen isn't your "thing" and you're not a fan of modern Bluetooth keyboards. Perhaps try this, the QWERKYWRITER. It'll bring you all the fun and memories of using an old-school typewriter, plus it acts as a stand for your device.
The keyboard connects via Bluetooth and is made from aluminium, but still maintains the old-school "clicky" sound. It's powered by an internal battery (which you charge via microUSB cable) and should see you through 3 months of tappy-tapping.
Unfortunately only the US keyboard layout is available once again, and it's a rather pocket-hefty $349 (which is a massive £275.42), with shipping from the first week of June across the world.