Smartphone photography is increasing at a rapid speed. Just take a look at the number of smartphone apps available to help you capture the perfect shot.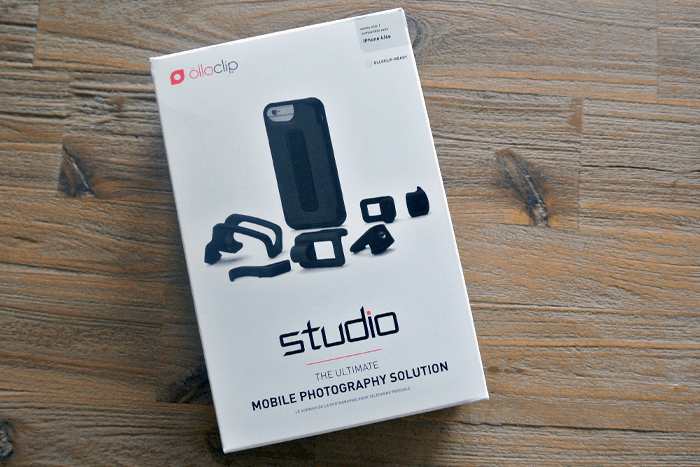 In order to utilise the features of your smartphone or app, you first need to start with a quality photograph. That's where the 'olloclip studio' accessory kit comes in to its own.
'olloclip' are well know for providing a range of lenses you simply clip on to your smartphone, but the 'olloclip studio' is the ultimate iPhone accessory.
Available for the iPhone 6/6s and iPhone 6/6s Plus the 'olloclip studio' is a combination of clips, shoes and a protective case with kickstand.
The black rubber protective case replaces any alternative case you may have applied which is a shame as this case is bulky due to the features it provides. On the back of the case is a series of runners that allow the additional clips and shoes to be attached to the case.
When you open the box, the protective case already has the finger grip attached. This allows you to hold your smartphone without fear of dropping it. It also allows you to change ordination from portrait to landscape with ease. There is also a robust wrist strap included.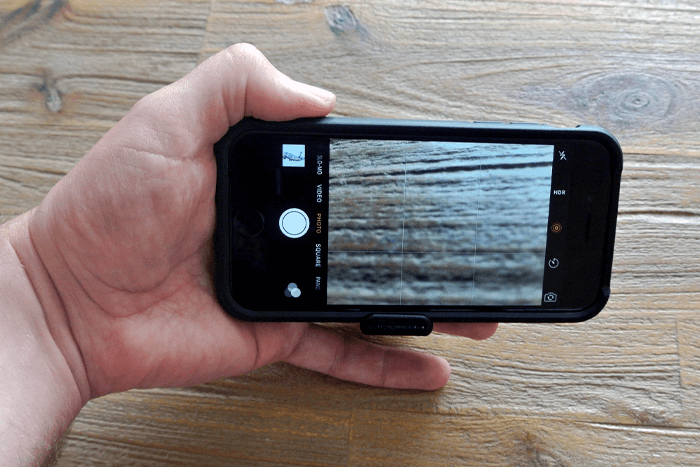 The case has been designed, as expected, to allow for other 'olloclip' accessories such as the lenses they provide.
The kickstand is also a separate accessory rather than being inbuilt in the case.
There are two clips that will allow you to connect the smartphone to a tripod, one for horizontal use and the other for portrait usage.
Two shoe adaptors are also included that allow you to connect lightweight accessories such as microphones or lights. It would have been nice to have a light and/or microphone provided within this accessory package.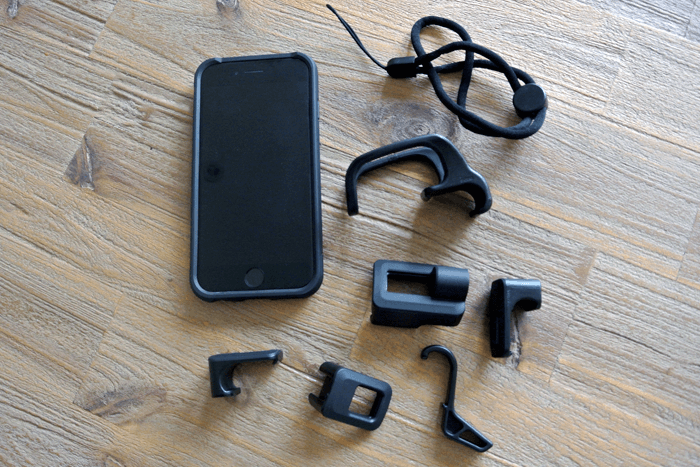 At £79.99 for some this is an expensive addition to an ever growling list of smartphone accessories, but for the serious photographer the ability to mount your required accessories in a nice simple way to your smartphone, the 'olloclip stuido' will be a must have.
olloclip Studio
Usefulness - 90%
Quality - 85%
Price - 80%