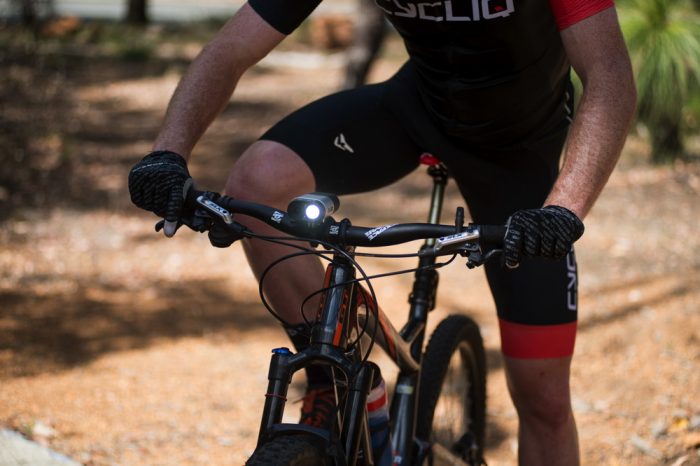 Being able to cycle around in these balmy sunny evenings is really refreshing, but when it does eventually get dark you're going to need a bike light. These are plentiful, and you can even put an action camera on the handlebars to record your journey and log any incidents.
Trouble is, that's two things to worry about. Two things to maybe detact and reattach, two things to charge and so on. This is where a company called Cycliq has stepped in with their new Fly12 1080p Action Camera with Integrated Front Light. It's ideal for making you visible and safe, with a 400 lumens light and a camera which will record on a loop for up to 10 hours straight.
Inside, the camera features a 16GB microSD card (which you can upgrade if you want) and also has "Incident Capture" technology so you can get those accidents or incidents logged on video. It also integrates with Strava, adding speed, power, heart rate and map location – all of which can be overlaid onto the final video if you want to film and show off your latest mountain biking ride or speedy road bike adventure.
At £249 it's not cheap, but does include WiFi and Bluetooth connectivity to the CycliqPlus companion app plus an alarm which will sound and record if the bike is tampered with.
It's available today online and from independent bike shops.
See below for more info..