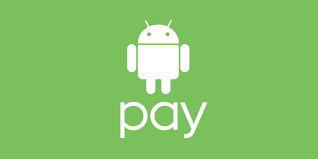 There's been signs & symptoms of the impending intro of Android Pay into the UK. It's been in the US for some time and iPhone users have been treated with their phone pay system since last July in the UK. There have been reports of sticky signs popping up in some shops. A couple of months back, Google did say that the UK expansion would be happening in the next few months. It looks like it's on the horizon now. 'We now accept Android Pay' signs have been seen at Pret A Manger stores. It is also expected to be accepted at Boots, Starbucks, Costa Coffee and Waitrose. Transport for London is also on the list. Google also says that "Android Pay will help you speed through checkout within your favorite apps including JD Sports, Deliveroo, YPlan, and more. Say goodbye to entering your payment or address details every time you want to shop".
According to Google: "Android Pay will support MasterCard and Visa credit and debit cards from many of the UK's major financial institutions — including Bank of Scotland, First Direct, Halifax, HSBC, Lloyds Bank, M&S Bank, MBNA and Nationwide Building Society — with new banks being added all the time." The noted absentee here is Barclays.
What sort of phone do you need? Any recent Android-based phone, running 4.4 (aka KitKat) or above. Your phone will also need to have NFC technology in it (the Oneplus 2 is the obvious stand out amongst the recently released phones to have this feature missing). That's it and you should be good to go. The fingerprint scanner is not a must like on the iPhone, but of course having one and enabling it makes the process that much more secure.
C'mon Samsung, where's your pay option? Are we there yet?
Let us know when you do start using Android pay, and your thoughts. Would you be among the ones not sure about the security of your money through the contactless pay systems? Either way, let us know your thoughts.