Honor have a competition on right now. Perhaps it's to find the letter "U" from their name. Who knows. What I can tell you is that they're giving away some limited edition flip cases (they look a bit like this but more .. errr.. limited edition-ee) and some Honor Google Cardboard headsets.
The full details are here and you just need to do some social media stuff. It's really quick and easy. Honor have sent us this image…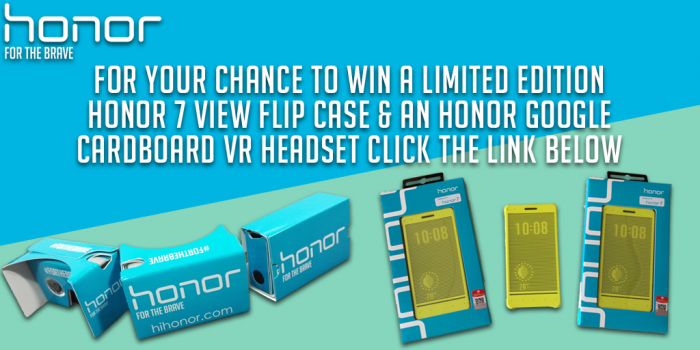 Now, what we should do at this point is add the link again, because otherwise that graphic wouldn't work.
Good luck!