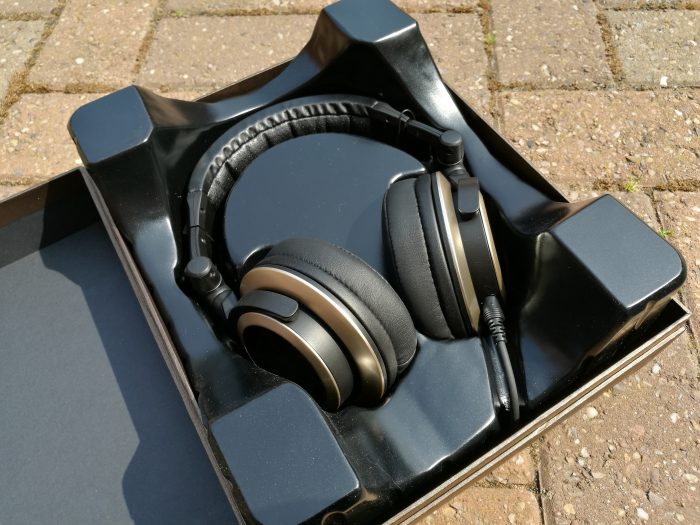 Wowser. That's a long title for a review isn't it?
Well, we've been sent lots of headphones here at Coolsmartphone. These are those big chunky ones that actually sit over your ears and fully cover them up. They produce a very nice all-encompassing sound and the closed back will put you right in the middle of the music.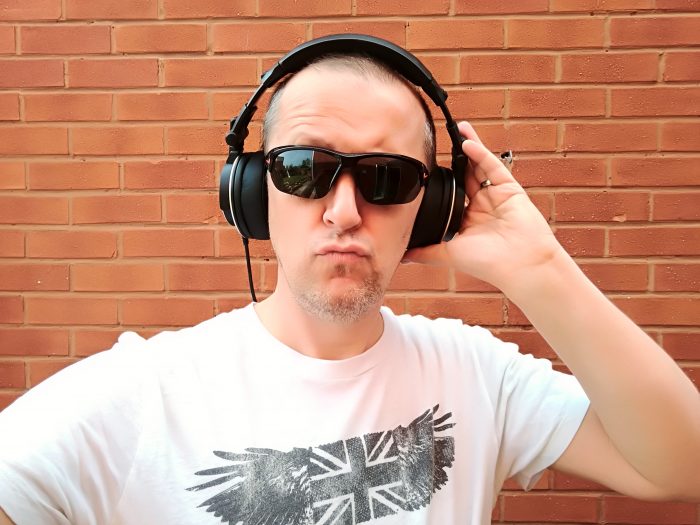 These are £54.75 from their store and, based on my experiences, these are probably more suited to your home audio kit or professional top-end audio tech rather than your smartphone. That's not to say they're bad, because they're absolutely not. The audio comes through crisply and cleanly, with the deep bass notes and the higher / mid-range tones coming through well and without a hint of distortion.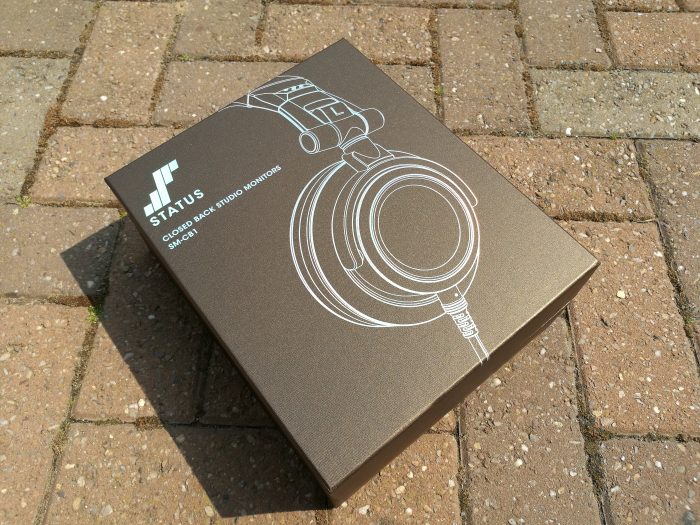 First though, let's take a look at the headphones themselves. They arrive in a very classy box which is let down a little by the plastic interior which holds onto the headphones themselves. Inside there's two detachable cables, one of which is already plugged into the headphones. They're 3.5mm to 3.5mm audio cables and the one which is plugged in is a coiled cable which extends out to a very comfortable and lengthy ..err.. length. You can tell from this alone that the headphones are designed for use in studios and professional environments – the coiled cable and the seconds extended-length straight cable lets you move around and switch feeds when you need to. They plug into the headphones easily and hold in place via a locking system.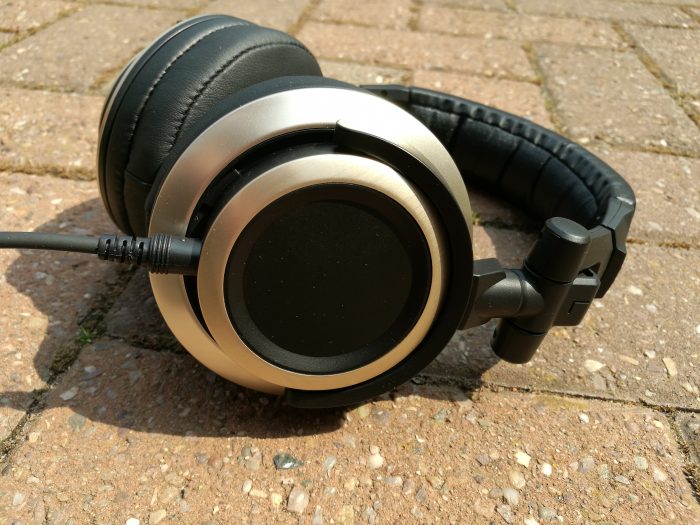 Now, I do keep telling the people who send me headphones that I haven't really got much of a clue about all the technical specs, but they tell me that these are..
Neutral: Often referred to as "analytical" or "flat", and generally preferred by audiophiles and audio professionals. Minimal coloration of the original audio signal, accentuating detail across the entire frequency spectrum. Highly musical, but may be perceived as lacking in bass for those accustomed to consumer headphones.


50 mm drivers reproduce audio without additive bass, mid-range, or highs. A neutral sound signature for professional monitoring.
What that means is that there's very little "messing about" with the sound coming out of your kit. If, let's say, you plug it into your smartphone and expect some "Beats Audio" style tweaking, you're going to be disappointed. These are specifically designed to give you the exact sound that your device is putting out via the 3.5mm audio port. If your particular smartphone adds some special audio flavouring or has a graphic equalizer then that's fine, but don't expect any additional garnish from the headphones.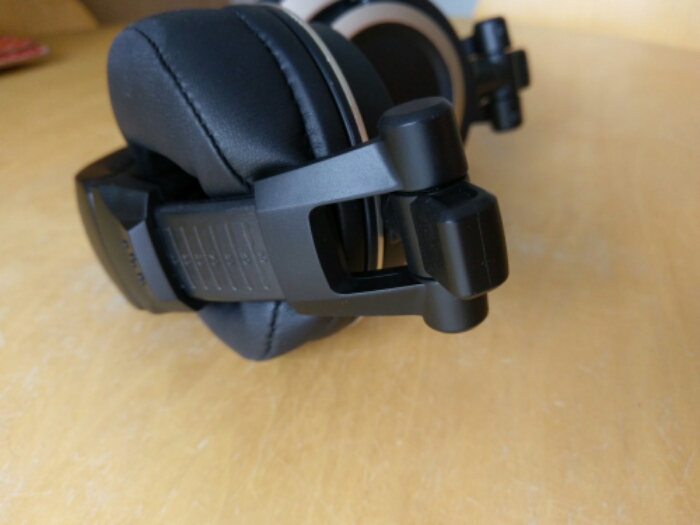 For the audiophiles, the exact specs are as follows..
50 mm Driver
15 Hz – 30 kHz
32 ohm
97 db +/- 3 db
1,600 mW at 1 kHz
3 m Cable
3.5 mm Plug
13.2 oz
1/4″ Adapter
Yes, that really does say a 3 metre cable.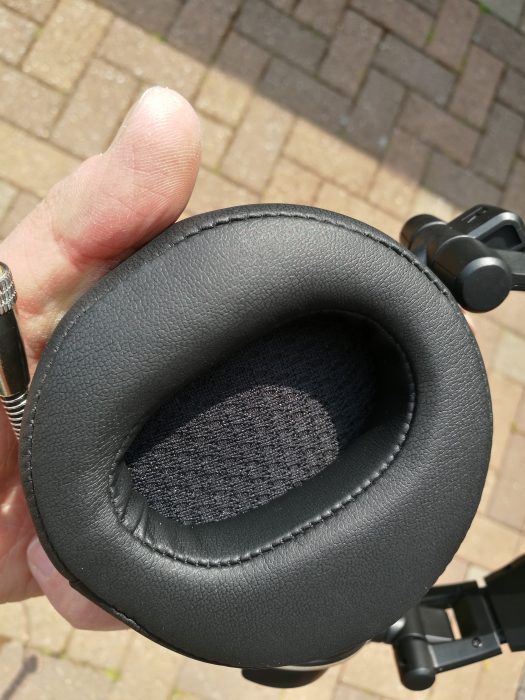 The headphones are remarkably comfortable to wear, with cushioned and non-sweaty ear-pads which balance out the inward pressure you might've experienced from other headphones. Even the hinges, which allow the headphones to fold flat, are remarkably well designed and strong. They're almost double-jointed, allowing for the headphones to fold away into a compact and easy to store position. They adjust easily and there's no chance of hair trapage either.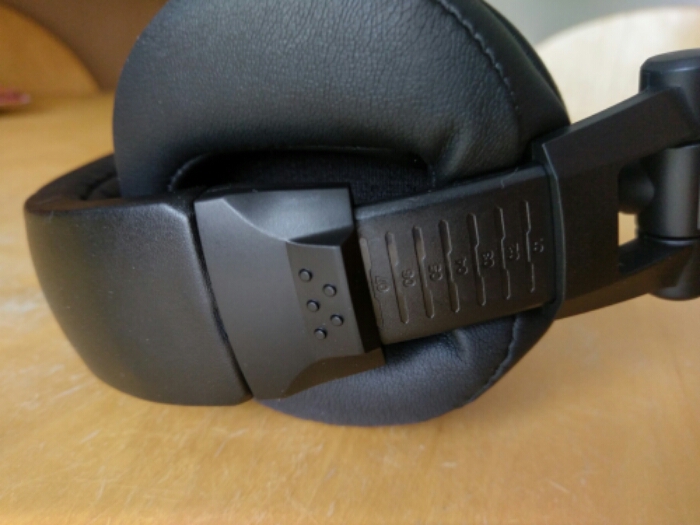 Overall
When plugged into my smartphone, I found that the sound quality was – without doubt – in the premium-end. It was crystal clear – perfect in fact. The only down point was the fact that the volume wouldn't go up as high as I'd like. This was probably due to my smartphone not giving enough power output and I think it probably needed an amplifier of some sort. I tested this with several other smartphones and found myself quickly ramping the smartphone volume up to max but still wanting more, so these are definitely more suited to home studio equipment or professional DJ kit and mixing desks.
Properly good sound.
Status Audio CB-1 Closed Back Studio Monitor Headphones Review
Build quality - 91%
Audio reproduction - 92%
Utterly faultless audio reproduction, but best suited to home media and studio kit rather than your smartphone.