Consider, for a moment, the fact that the Huawei P9 (unlocked) is £449 to buy on the Huawei store. Now, if you head across to the Vodafone site, you can get the phone on Pay as you go for just £300!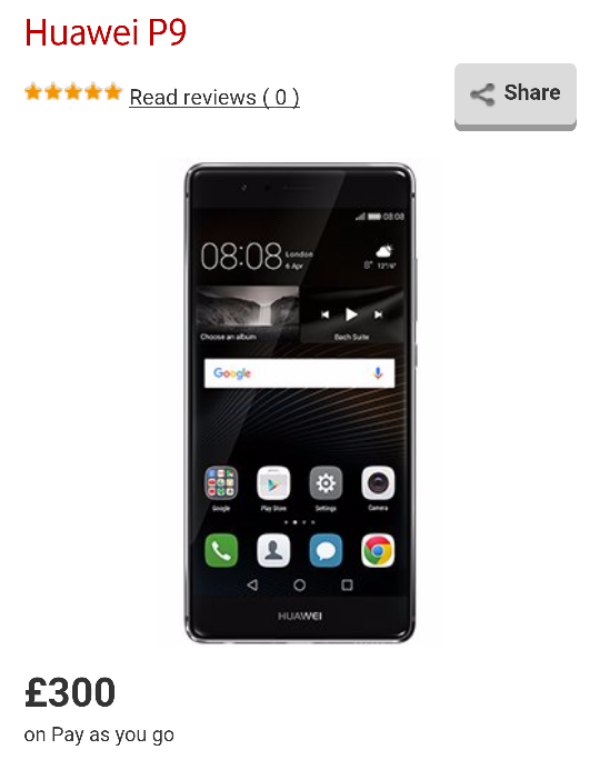 Don't forget that that giffgaff are also selling the phone completely unlocked for £369 – far less than the Huawei store price… so, you've got to ask yourself, why even bother looking at the official store?
You can also get the phone on contract for £28 per month with just £10 up-front. That'll get you 1GB of data on 4G.