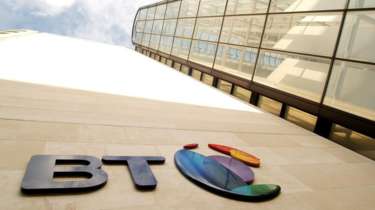 Following on from a reported 15% rise in annual profits to £3.03bn, BT has announced plans to invest £6bn in faster broadband and mobile services over the next three years. The company plans to offer their "ultrafast" broadband to 12 million premises by 2020.
With speeds of 300 Mbps (megabits per second) but alleged speeds of 500 Mbps, BT state they plan to reach a minimum of 10 million homes and businesses with their ultrafast broadband, via BT's G.fast technology, and the company has an "ambition" to reach 12 million locations.
According to the UK regulator Ofcom, the average download speed for UK households is 29Mbps (except my house, are you taking note Sky), so these speeds quoted by BT would be more than fast enough to stream movies and play online games.
BT Chief executive Gavin Patterson said
Customers want their broadband to be affordable as well as fast and we will be able to do that using G.fast
This rollout is also good news on the jobs front as well. As the plans to hire 1,000 new engineers this year as part of an effort to improve customer service, BT will continue to return customer services to the UK and by March 2017 says it will handle 90% of calls by UK-based staff.
Profits were boosted by a 7% increase in sales of broadband telephone and TV to a strong year for BT Consumer, which supplies broadband, telephone and TV services. Sales were up 7% to £4.6bn for the year.
Source BBC News
Are you happy with your current broadband speeds (I know we all want faster)? Let us know in the comments below.