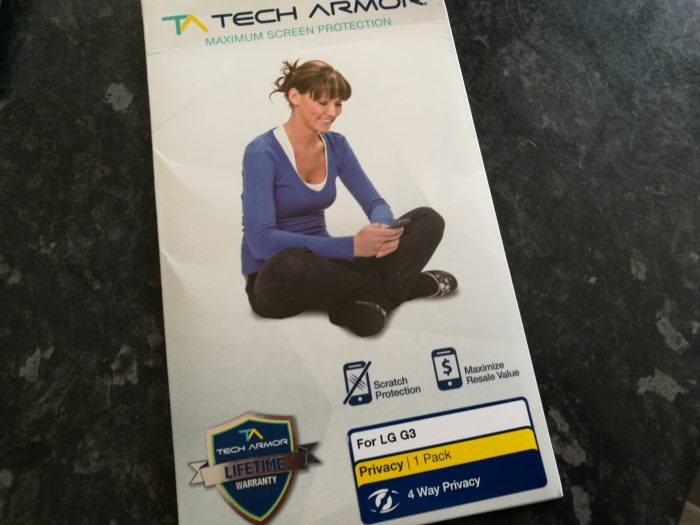 First, a big hello to Lawrence Daniels. He's the PR guy for Tech Armor.
Now, apart from their company name obviously being incorrect (it should, of course, be Tech Armour), they're pretty good as a company. I partially have to say that because they sent this particular screen protector back in October 2015 and I'm only just now getting it mentioned. Sorry about that Lawrence. My bad.
Anyhoo, like many other companies they do a range of screen protectors. However, there's plenty of different types of them. They do Ballistic glass ones and Edge to Edge ones plus HD Clear, Anti-glare and Retina Shield ones. Here I'm testing another one – it's a Privacy Shield and you may have seen something similar on the front of monitors in an office.
It works by letting you look directly at your phone but, if you look at it from a different angle or if someone tries to look at your screen, it'll appear dark. Nothing will be seen on the screen and it adds an element of privacy to proceedings.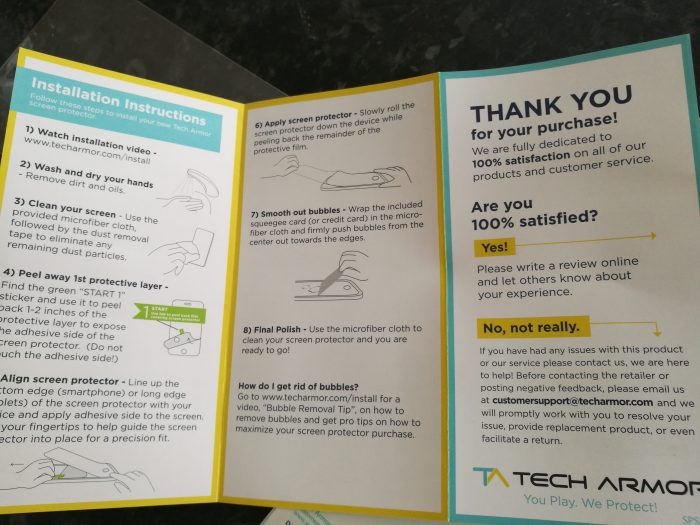 Applying the protector is always quite a daunting prospect, but upon opening the package there's some easy-to-follow intstructions, a diagram and even a YouTube video. This, by the way, is the LG G3 protector for $9.95 or £6.45 from Amazon UK, however you can get others on the UK site. You peel back a protective cover with a plastic pull-tab and then position the protector itself on the phone. Provided that you get the protector at the top of the phone and fairly straight, you're set. I used a special tiny credit-card-style device to ensure that the cover was on properly and bubbles were pushed out.

The shield itself is a 4-way protector, which means that the privacy aspect works no matter which orientation the phone is in. The protector is tough plastic and also makes your screen scratch resistant with less fingerprint smudges.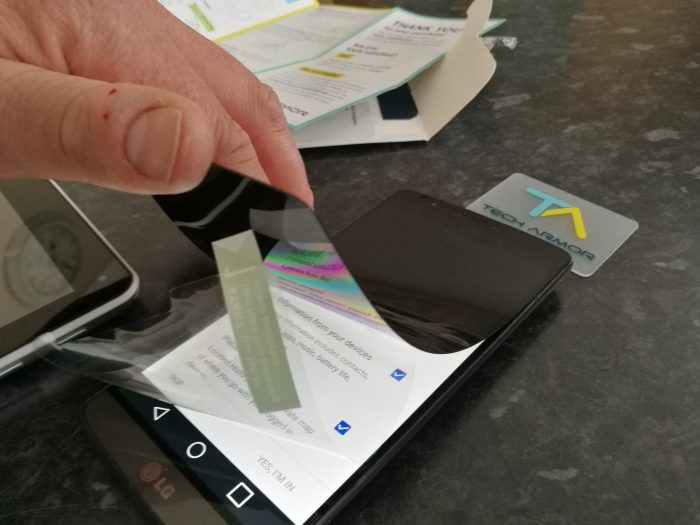 Overall, it did indeed block others from viewing my screen and gave it a rather polished and stylish appearance – almost like I had a new type of screen. It's definitely one for you to deicde on though, as sharing movies or YouTube content can be rather tricky when you can only see the screen straight-on.
Get more details on TechArmor.com.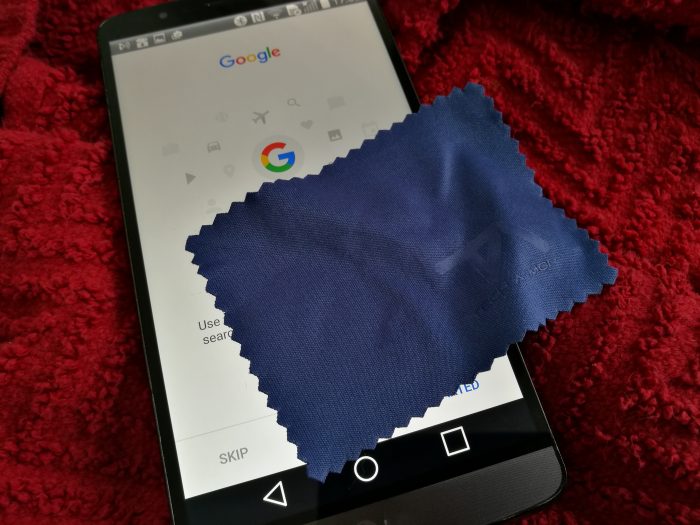 Tech Armor Privacy Screen Protector Review
Overall - 86%
Protects your screen and the contents of your screen. Very good indeed.