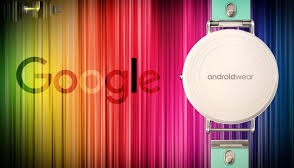 Google has recently announced that it is making straps for nearly all the Android Wear variants out there. It's called 'Mode'. Not sure why. Not happy with providing only software for the Wear devices, Google has now ventured out into the hardware side of things for Android watches. Well, should we be looking at a Nexus branded watch soon? We'll never know for sure, at this point, but it would be an interesting move for the newly created hardware division at the Chocolate Factory.
Coming to the details of the Android Wear Mode strap itself, it comes in four different widths to suit the various wrist and arm sizes out there. They will be available in silicone providing a sporty feel, and a leather version for the more formal outings.  The leather versions have about ten shades and the silicone version seems to have six shades at the outset. It doesn't play ball with first-gen Moto 360, Moto 360 Sport, Sony Smartwatch 3, and LG Watch Urbane 2nd Edition LTE Android Wear devices. Everything else should be good to go. It is super-easy to swap the bands with a small and unique mechanism featuring a slide button.
The prices in the US are $60 for the leather version and $50 for the silicon alternative. They are available to view in the UK Play Store but not yet available to buy, so no UK pricing as yet.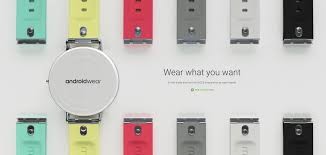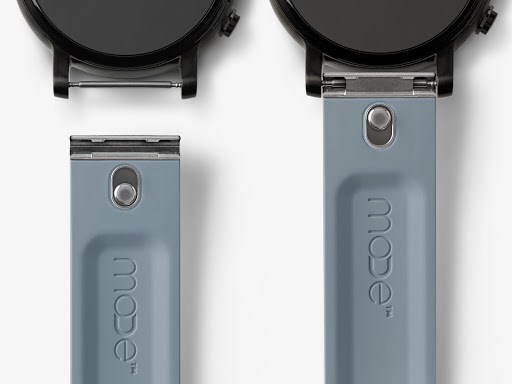 Here's the blurb for the silicon variants of the Android Wear Mode strap
Dimensions
22 mm: 114 x 22 x 4 mm
20 mm: 114 x 20 x 4 mm
18 mm: 112 x 18 x 4 mm
16 mm: 110 x 16 x 4 mm
Weight
Colours
Fluro Yellow
Fluro Red
Mint
Grey
Black
White
Materials
Band: Silicone
Mechanism: Stainless Steel 316
Buckle: Stainless Steel 304
And below for the leather variants
Dimensions
22 mm: 114 x 22 x 4 mm
20 mm: 114 x 20 x 4 mm
18 mm: 112 x 18 x 4 mm
16 mm: 110 x 16 x 4 mm
Weight
Colours
Black
Brown
Tan
Grey
Indigo
Green
Ruby
White
Silver
Gold
Materials
Band: Leather
Mechanism: Stainless Steel 316
Buckle: Stainless Steel 304