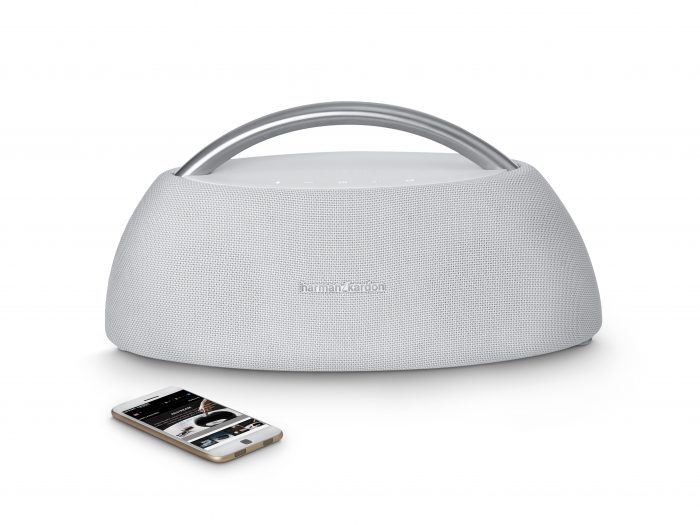 Bluetooth speakers are available everywhere, but Bluetooth speakers that actually sound good? There's not so many of those. Harman Kardon has tweaked their Go + Play speaker, with quad-drivers and "room-filling sound". You connect to it like all other Bluetooth speakers, but then the Harman Kardon audio quality should show through when it becomes available in May.
The speaker allows up to three devices to connect simultaneously and it has an 8 hour battery life with a USB port so that you can charge your smartphone from the speaker itself. The unit also has a built-in microphone with echo and noise cancelling for hands-free calls.
The Harman Kardon speaker is full of brilliant audio technology, but their stuff is pricey – this will be £249.99 from harmankardon.co.uk next month.