When we cover live events you'll usually find that a Chromebook is involved. We do pretty much everything on the web now, and the little Samsung we tend to take has a battery life which will see us through even really long launches.
Getting Android apps to work on the Chromebook and the Chrome OS running inside has long been something that people have twiddled with. We've already got Skype on a Chromebook working via the Android APK, and there's already ways to get some Android apps working on your Chromebook, but it's all a tiny bit fiddly. If only Google would do the honourable thing and announce that you can access the Android Google Play store from your Chromebook at Google I/O…
Wait… that might actually be happening. With the event beginning on May 18th, people over on Reddit are seeing a tiny check box pop up (and then quickly disappear) when they open the "Settings" menu on their Chrome OS.


Another user, as you can see below, has actually managed to hit that check box and they're seeing this (although we can't verify either image).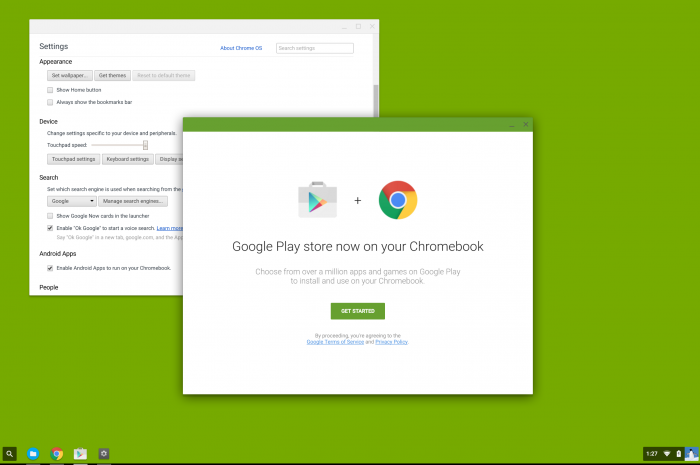 Although there's still an element of doubt, the Chrome OS code does actually show the Android additions, as you can see below..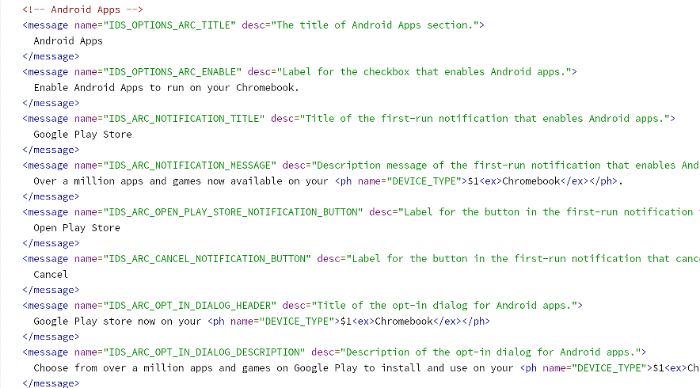 Could it be that Google are getting everything ready for an on-stage announcement at Google I/O? Could we see them enabling the Google Play store at the event? It certainly looks like it's on the cards. It would mean that you could fire up compatible Android apps in Chrome OS on desktops and Chromebooks easily and completely seamlessly.. although I do suddenly want a touch-screen Chromebook..