As we all know, YouTube has been letting you watch and share 360 videos for a little over the year now. The search giant Google, which owns YouTube, is now going to start letting you live stream 360 videos, starting with California's Coachella festival. In addition, it announced that videos could  be enhanced with "spatial audio", which simulates the effect of sounds coming from around you as if you were present at the venue.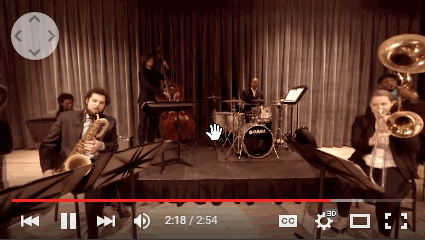 This will deliver depth and direction to give the videos a more realistic effect. This is probably going to be next best thing to actually being there.. The announcements were aptly timed with the National Association of Broadcasters (NAB) conference in Las Vegas, where quite a few VR tech-based gadgets are being showcased.
To upload your video or livestream you'll need to own an expensive 360 degree camera. A live stream will need you to have between 10 and 20 Mbps upload speeds too. Until the tech filters out into more cheaper consumer-friendly prices it's probably going to be limited to the bigger players. Maybe a pay-per-view 360 degree live feed from a concert, perhaps enhanced with a VR headset and some 3D audio headset to give a full audio-visual effect. A concert or a sporting event in your own space!! I guess…


It comes hot on the feet of Facebook's recent 360 degree announcement, however this lets you send recorded clips and host your own live stream. The initial roll-out supports 2D 360 degree video to Chrome and Android YouTube app. In Chrome you would use the mouse to scroll around, whereas the app used the accelerometer. It's not supported in iOS yet, but I can't see it being too long before it turns up. Cardboard and other VR users will have to wait a bit longer for the headset support as that does not seem to have happened yet. Let us know if any of you have had a go at live broadcasting or seen a live 360 footage and your thoughts on it.