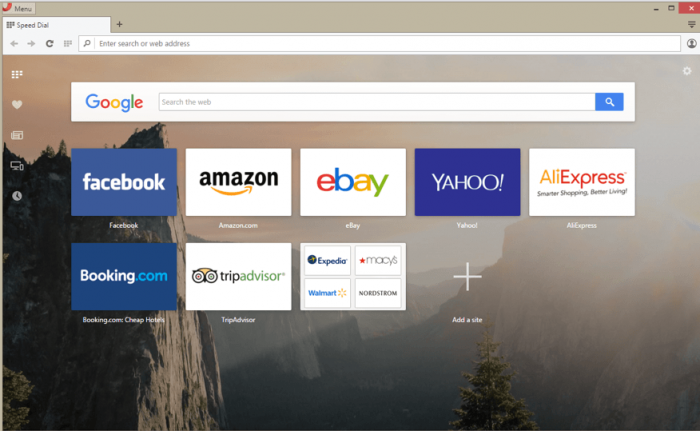 Opera browser has become the first to offer a free and unlimited VPN. Currently this is just available via the developer desktop version (direct download) to start with but will probably roll out to the full version soon.
Opera is a minnow in the PC browser market but is more well known in the mobile arena. Having a VPN is quite popular with users keen on security and wanting to keep their browsing private. It's also especially useful when using public WiFi hot spots. However, a VPN is normally a paid-for service, but Opera have baked the service into their developer version of the software for FREE. It means there's no need for extensions or software to do the same. It is also said to be unlimited, which should be a joy to users. It'll also help users enjoy geo-blocked content by re-routing your web activity through the provider's servers based in different countries. This also in turn makes it difficult for content providers, government or hackers to track you down.
Opera already offers a built in ad-blocking.