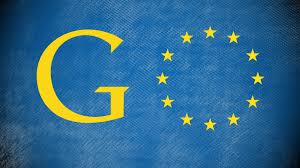 Want the Google Play store installed on your phone? Google makes the installation of Google Android apps a prerequisite. They simply have to be preinstalled, which in turn gives itself a monopoly in the market. This is upsetting the anti-competition heads in the EU. If proved guilty, Google would land up with a hefty fine and make changes to its practices. Google is, rather unsurprisingly, fighting this.
The European Commission states..
The European Commission has informed Google of its preliminary view that the company has, in breach of EU antitrust rules, abused its dominant position by imposing restrictions on Android device manufacturers and mobile network operators.
In it's Statement of Objections, the Commission alleges that Google has breached EU antitrust rules by..
Requiring manufacturers to pre-install Google Search and Google's Chrome browser and requiring them to set Google Search as default search service on their devices, as a condition to license certain Google proprietary apps;
Preventing manufacturers from selling smart mobile devices running on competing operating systems based on the Android open source code;
Giving financial incentives to manufacturers and mobile network operators on condition that they exclusively pre-install Google Search on their devices.
We'll keep you updated on proceedings.