Whether it's a small task at home or a big assignment at work, Wrike's project management solution has mobile apps to help you plan, organize, and collaborate so work gets done efficiently no matter where you are.
Wrike's online project management software has more than one million users in 120 countries, and more than 11,000 organizations use its paid product. You can quickly create a project with all the necessary tasks and subtasks, set due dates, create milestones, and track your progress using the interactive Gantt chart. Wrike's free mobile apps for Android and iOS are very easy to use, and let you create, assign and schedule tasks. If plans or priorities change, quickly adjust your timeline in the Android app. You can also attach images straight from your mobile device's camera (great if you're out on site), and files can be attached to tasks from cloud storage apps like Google Drive and Dropbox.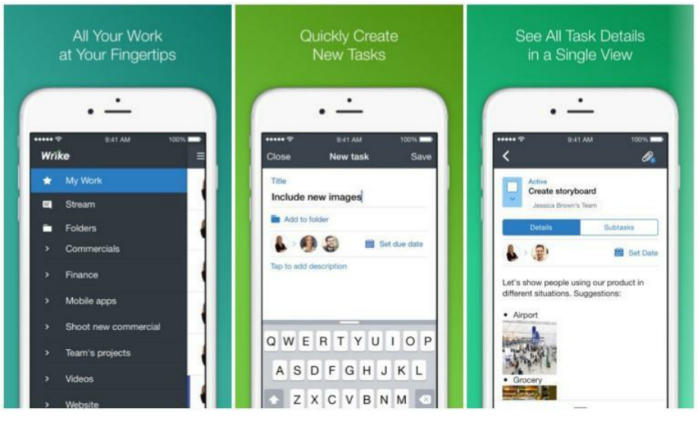 To manage your daily to-dos, just open the app and check your My Work view to see tasks due today, this week, and next week, as well as completed tasks, all in one panel. Or, enable push notifications to remind you about upcoming deadlines. You can add additional tasks ad-hoc, which can be shared amongst your team. Add instructions, ideas, or ask for feedback in the task comments section, and @mention a particular colleague to send them an instant notification.
If your boss is asking for a progress update on a particular task, copy the task's permalink to share it. Choose from your contacts when assigning work and they'll be notified and have all the information they need to get started right away.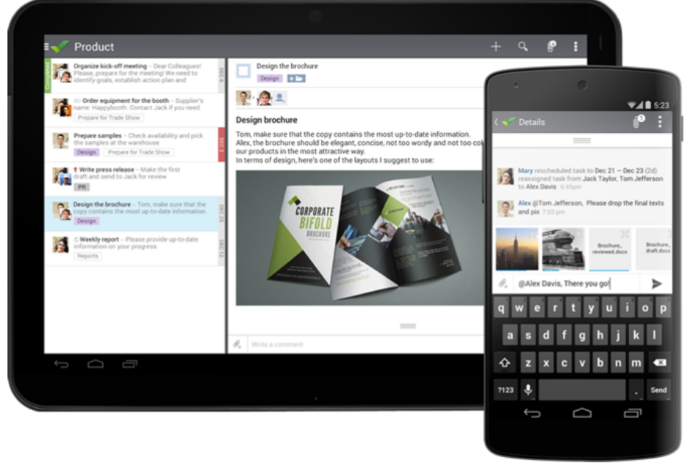 Although project management sounds difficult, with apps like this it doesn't need to be. Plus, since this is all hosted securely online, you can log in via any web-connected device to access your work. Best of all, Wrike's free subscription plan offers basic project management tools including integration with Google Drive, Dropbox, and OneDrive, file sharing, task management, and a real-time Activity Stream, plus the free mobile apps. If you want advanced project management features, paid plans are available that include the interactive Timeline (Gantt Chart maker), subtasks, mass actions, shareable project Dashboards, filters, and more storage space.
Give the free version of Wrike's project management software a try for your next project — even if it's a small DIY job at home. It will keep your tasks organized, keep in touch with your colleagues, and make progress on projects even when you're away from home.