Over the last month or so, we have been talking about the British Inventor's Project and the famous inventions that came out of Birmingham. All the nominees were exhibiting at the recent Gadget Show Live event. I got to meet the fantastic Sumi Wang and experience a ride on one of the mobile scooters from eFoldi – which was super fun! At Gadget Show Live, eFoldi launched a Kickstarter project to raise £90,000. At the time of writing this, they were on £19,676 with another 32 days to go! This is excellent news of this product.
It got even better for the eFoldi team: they won the British Inventor's Project for 2016. eFOLDi is a durable electric scooter that can be folded to the size of a suitcase for easy transportation and storage, and also into a comfortable chair.
Jason Bradbury – Gadget Show presenter – presented Sumi with the trophy, a cheque for £1,000 towards future product development and a voucher for a commercial stand at Gadget Show Live 2017 worth £5,000 allowing her to showcase – and sell – the eFOLDi at next year's show.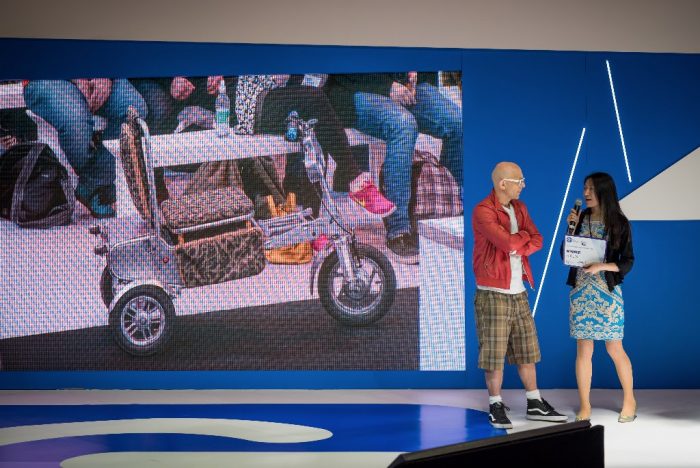 "I'm thrilled that eFOLDi has won British Invention of the Year. It's a fantastic start to what we're hoping will be an amazing future for eFOLDi especially after launching our Kickstarter campaign this morning," said managing director Sumi Wang.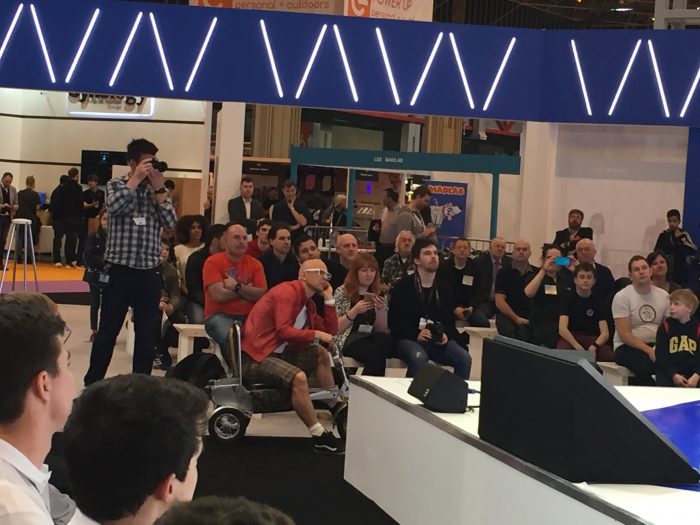 "After my father broke his leg, we discovered that travel and convenience do not go hand in hand and one invention that was missing was a durable electric scooter that could be easily packed away and useful in many different situations – from people with mobility needs, to commuters, outdoor enthusiasts and festival goers!"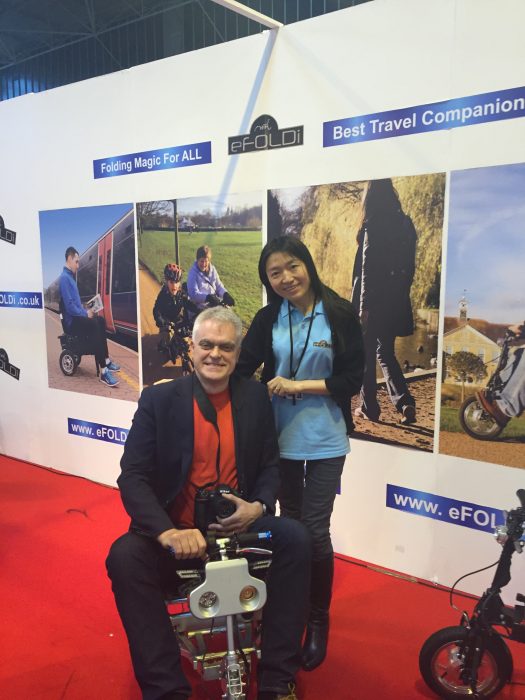 To support Sumi and the eFoldi team go to their kickstarter to join the campaign.