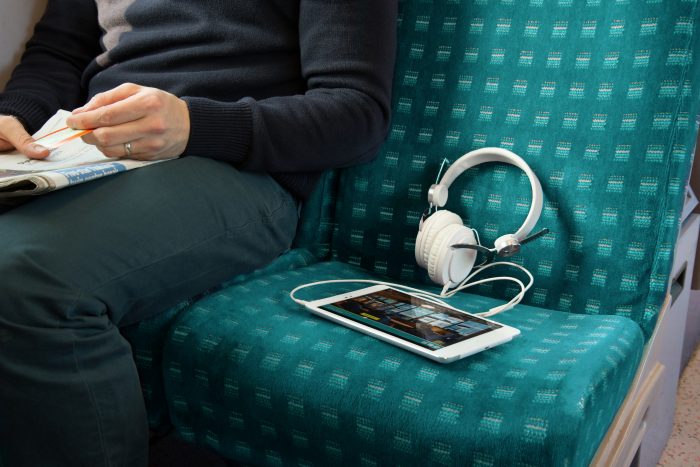 On March 30th EE announced something rather cool for their EE TV customers. A new update to EE TV boxes lets users transfer any Freeview content to a mobile device as soon as it airs.
That sounded remarkably cool, and effectively means that you can carry recorded content wherever you go. There's no blocks on content and no expiry dates. Provided the content is "Free to Air", the new "Recordings To Go" feature means that recorded programmes get transferred to their mobile or tablet the minute the show is finished.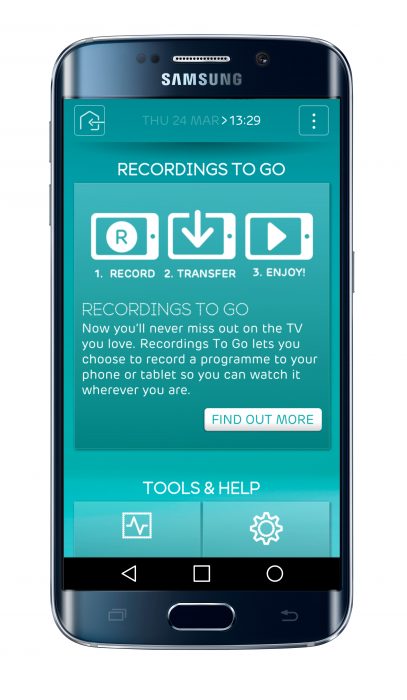 Plus, like Sky, customers are also able to manage their recordings while out of the house. These features are similar to the newly-launched Sky Q offering, but for a fraction of the cost. EE broadband customers can have it as part of certain calls and internet packages.
These changes also meant an updated EE TV Android and iPhone app, which has now has the same Electronic Programme Guide (EPG) experience as the TV box.
However, from what we've seen and heard, something has possibly gone wrong. The changes required an update to the EE TV set-top box and the mobile app – both need to be updated in sync, and that doesn't seem to have gone that well.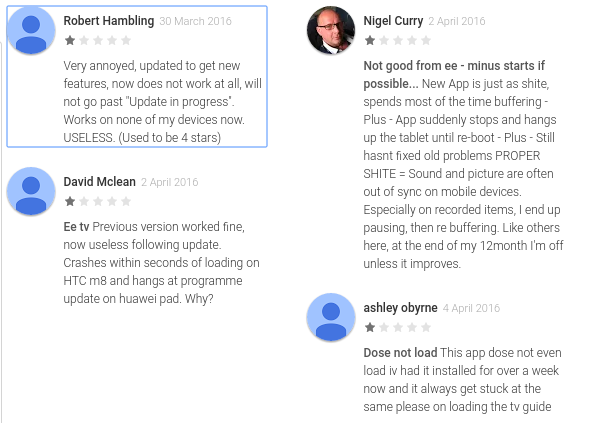 The upshot is that nearly every review of the EE TV app on the last few days has been negative, and this is due to the fact that the app grinds to a complete halt if it finds that your EE TV box hasn't received the recent update. EE TV boxes that are on the "July" firmware won't work with the newly update mobile app.
Luckily yesterday the mobile app got another update, or should I say "downdate", so that it will actually run even if you have an EE TV box that hasn't updated.
So, that's half the problem sorted, but where's that promised EE TV box update? Well, that seems to be taking a lot longer than anticipated. The EE forums are brimming with complaints. Some have received the update, some haven't. Some have had the update and then had it vanish again. Getting concrete information from EE about EE TV can be tricky, with the EE Broadband team tasked to help instead. From what we can make out, it seems like the roll-out is taking a bit longer than anticipated.