Smartwatches are starting to become a proper "thing" now and, with more and more people buying into the sector, there will be more and more demand for accessories. As an owner of a Pebble Time for nearing a year now, I have grown a bit bored of the "de rigur" strap that it came with. The problem is that I have not been excited by anything else… until now.
I'd like to introduce you to Ottm, a company founded by this chap ..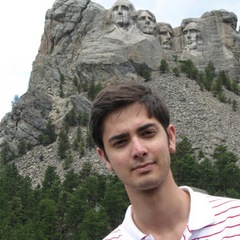 His name is Mark Adam. He is the creator of the wooden smartwatch band, along with a team of a few helpers. The bands themselves are made out of 3 different types of wood with each and every one being unique.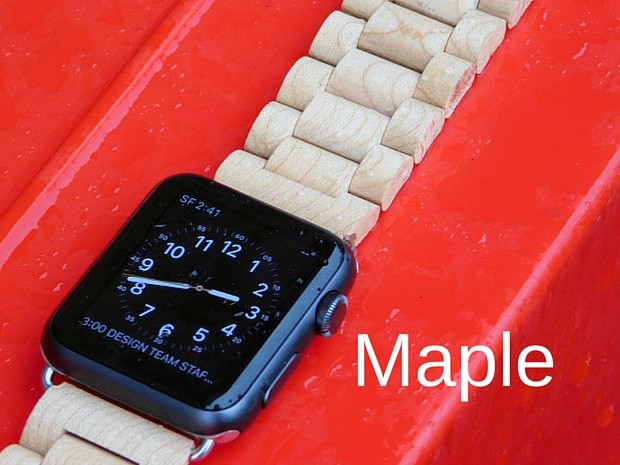 The maple used here is a gorgeous brightly coloured wood that will counter a black watch very nicely. It has a very subtle grain on it, which is a good choice for someone who wants to stand out in a crowd.

This one is Zebrawood, which I had never heard of until this evening. It will work nicely with the brighter watches out there and will fit in with a reasonably plain screen.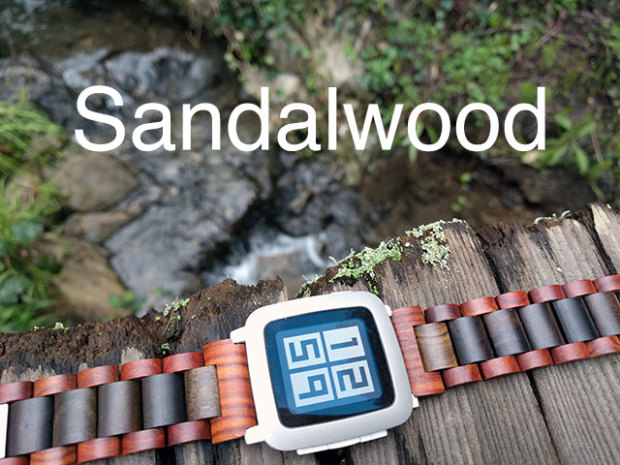 Last but not least is the daddy of them all – Sandlewood. This one is the one I am leaning towards personally as it will work with either dark or light, and the two tone effect on the band is stunning.
As for pricing, this project is being funded through Indegogo. Normally I steer very clear of these projects as I don't like the way that, regardless of getting funded, you still put your money up. However, that being said, as I write the project is nearly 50% funded and it only went live a few hours ago. I am therefore confident that this will be completed and then will go into production.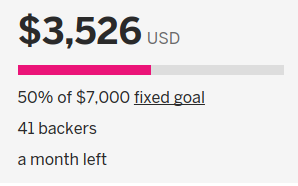 Here are the prices…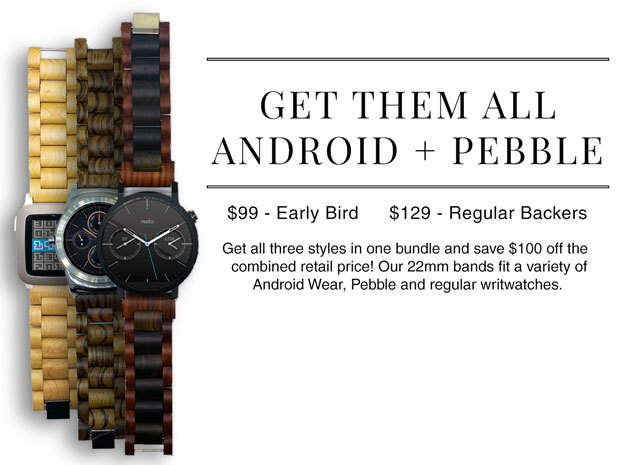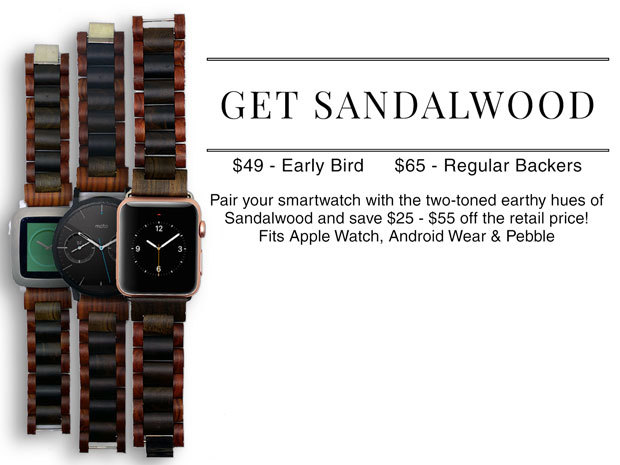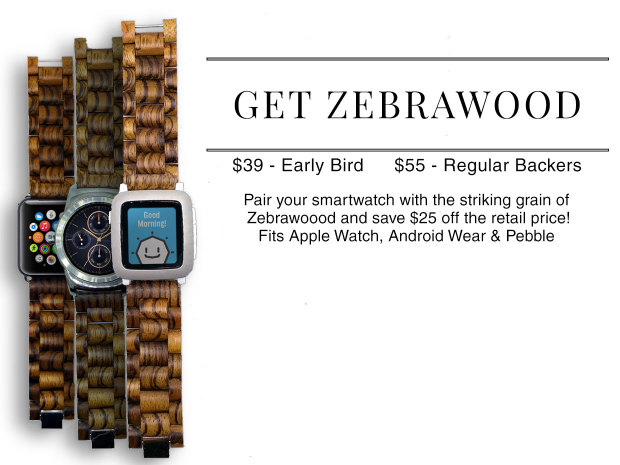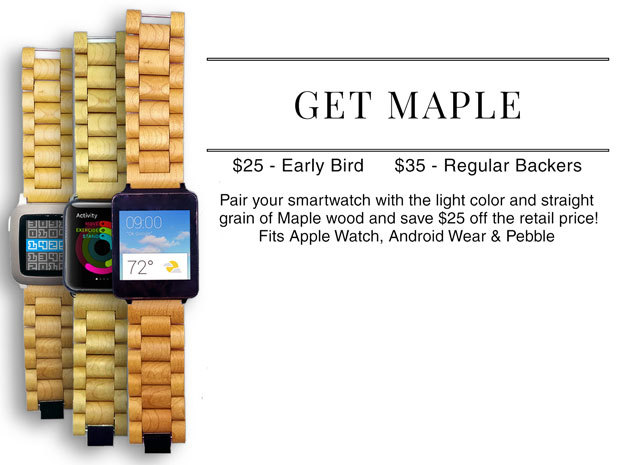 The last one is also suitable for the Apple Watch too. I am very tempted to get them all so I can vary which one I wear depending on the occasion. Please note that all the prices are excluding shipping from the US (which is $10 for the bundle $16 per band) and may be subject to an import charge.
I am really excited to see these bands and cannot wait to get them. In case you are thinking of ordering one of them – here is the projected schedule of the building and testing to final shipping.