Managed to get hold of the new Gamevice gaming experience today at Gadget Show Live, Gamevice – the only Apple approved, Lightning connected game controller for latency free gameplay – is launching Gamevice controller for iPad (supporting iPad Air, iPad Air 2 and iPad Pro 9.7), available in April. Joining Gamevice for iPad, Gamevice for iPad Pro (supporting iPad Pro 12.3) will launch Internationally in the second quarter of 2016.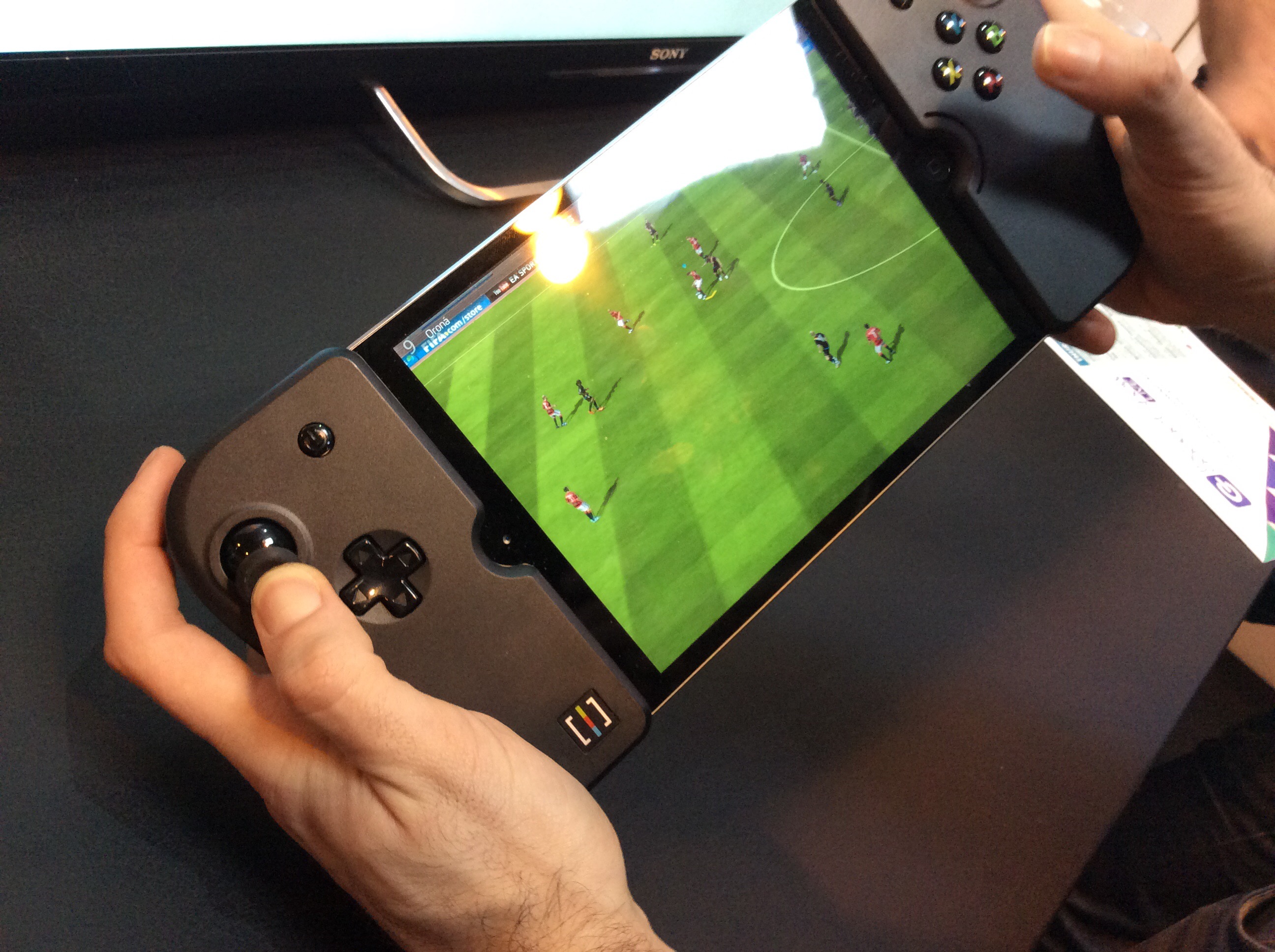 When it comes to mobile gaming, iPad Pro is the ultimate gaming device, with more graphics processing power than a Xbox 360. By adding ergonomic controls, the Gamevice transforms iPad Pro 9.7 and 12.3 into a powerful, handheld, gaming console. Connecting to the lightning port, Gamevice delivers zero latency to any optimised game.
Gamevice for iPad Pro has been optimised to make gaming with the 12.3-inch screen comfortable to hold whilst playing – something that's hard to do with the iPad 12.3-inch version, without the Gamevice attached.
With more than 800 controller-supported iOS games Gamevice is the ultimate accessory for game lovers. Some of the latest iOS games to support Gamevice include: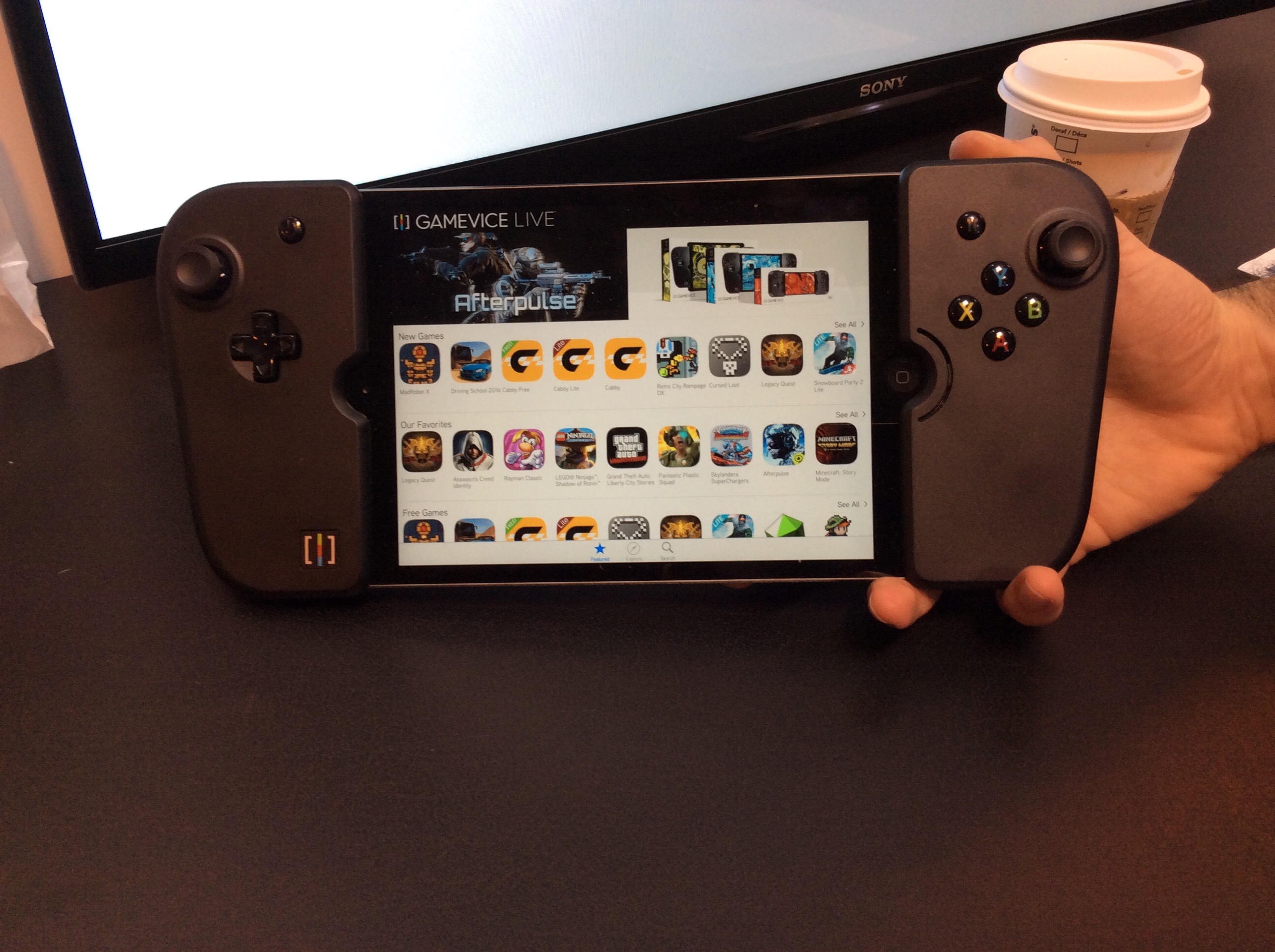 FIFA 16
Minecraft: Pocket Edition
Final Fantasy VII
NBA2K 16
Grand Theft Auto-Liberty City
Minecraft Episodes
What impressed me was the complete lack of configuration that was required. The iOS games you could play at Gadget Show using Gamevice were:
Assassin's Creed Identity
The first Assassin's Creed Action-RPG game for mobile devices lets you create, evolve and customize your own Assassins and play them in the iconic Renaissance Italy setting. Embody an Assassin while unraveling the mystery of The Crows and solving dozens of quests. With Gamevice, experience the freedom of movement that made the franchise unique.
Legacy Quest
Now it is your time to sharpen the blade and restore your family's legacy. Use Gamevice to defeat a succession of evil bosses in over 60 Dungeon wings, smashing and bashing your way through dark forests, frozen palaces, swampy depths, and fiery cauldrons.
Afterpulse
The Pulse has changed everything. The balance of power is unstable. World leaders are deploying elite squads and the time has come for you to enter the fray. Will you restore peace or ignite the largest world armed conflict in history? You stand a much better chance if you deploy your secret weapon – Gamevice.

The Gamevice uses power direct from the iPad / iPhone or can be powered by a dedicated battery built in to the unit.
Now available:
Gamevice controller for iPad Mini: supporting Mini 2, 3 and 4 (£79.95)
Gamevice controller for iPhone: supporting iPhone 6, 6 Plus, 6S, 6S Plus (£79.95)
Launching:
April: Gamevice controller for iPad: supporting iPad Air, iPad Air 2, iPad Pro 9.7 (£79.95)
Spring 2016: Gamevice controller for iPad Pro: supporting iPad Pro 12.3 (£79.95)