The first thing you will notice is that this has nothing to do with mobile phones. However, it doesn't mean we can't support innovate products.
At Gadget show live today, eFOLDi launched their Kickstarer project to raise £90,000 for their range of folding scooters. They are not designed directly at the current crop of mobility users either.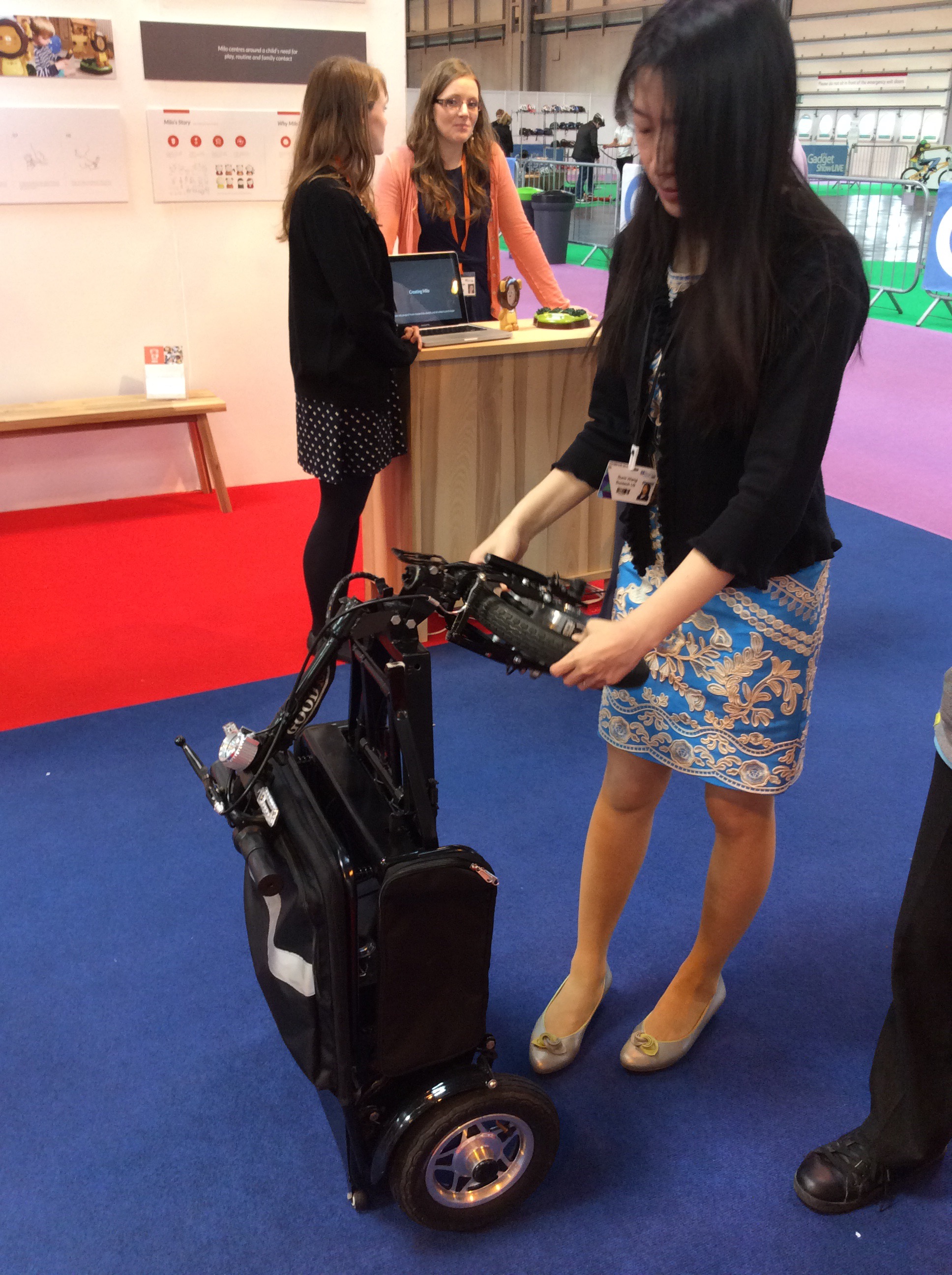 Smaller units can last up to 7KM on one charge while their heavy duty scooter last up to 20KM! The scooter in this picture was incredibly quick when I was allowed to have a good!
The product is ideal for someone to throw a scooter into their car or take abroad.
Get more details on efoldi.co.uk. This isn't just a suitcase trolley. This is a fully functioning scooter that folds into a suitcase and a chair. Take a look at the video below for further details!
Imagine riding to the train station, then using it as a chair as you wait for your train, folding this back into its suitcase shape, hopping onto your train and then riding into work. Brilliant 😉
Created by a father and daughter team after 4 years of prototype development, the scooter has a top speed of 12.5mph with a range of 14 miles.
I want one 🙂
Head to Kickstarter for all the information or to back this project.
If you back it for £799 you'll get one of the first scooters. Otherwise the full price will be £1599 when it goes on sale fully in October.
Finally, a way to get a seat on the train! 😉