From this Thursday (31st March 206), Smanos will be launching the award winning K1 Smarthome DIY Kit, the UFO Panoramic WiFi HD Camera and the Smart Video Doorbell at the show. Smanos's new K1 integrated smart home kit and security gateway acts both like a butler and a guard. Up to 50 wirelessly connected devices, including detectors, sensors and vision systems, can be intuitively operated as part of the system, either locally on-site or via an iOS or Android smartphone.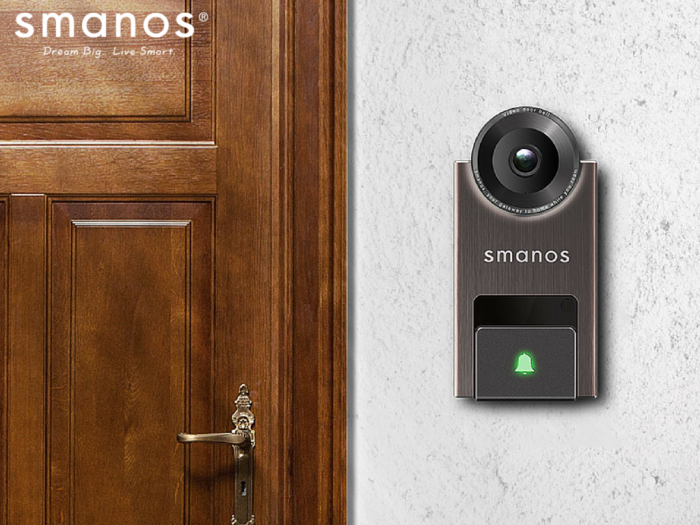 Optional accessories, such as the RFID Reader, Water Sensor, IP6 WiFi Camera and the new UFO Panoramic Camera and Video Doorbell, can be purchased to allow users to add additional security devices to their home as required. Z-Wave devices from other home security and automation brands, Amazon Echo (currently only in the US), and the Google Nest® thermostat can also be used with the smanos K1 system. The K1 kit will be globally available in July 2016 at an RRP of £249.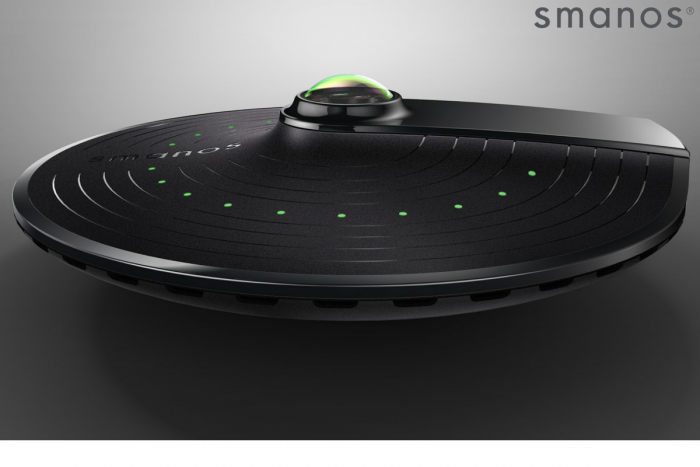 Available separately or as part of the K1 system, smanos's new UFO Panoramic WiFi HD Camera brings clarity, immersive vision and ease of use to home monitoring, through its surveillance-grade HD fisheye lens, superior night vision and accurate motion detection technology. The smanos UFO camera can be mounted on the ceiling or a desk surface and provides three selectable 1080p views simultaneously: a 360-degree bird's eye view, an auto-corrected 180-degree panoramic view and a 90-degree quad view. By using your iPhone or Android smartphone, you can zoom in and out digitally and view the scene anywhere, anytime. The footage is stored on-site (via an optional microSD memory card) and can be accessed, shared and archived remotely via the cloud. The smanos UFO Panoramic WiFi HD Camera will be globally available in June 2016 at an RRP of £149.
"Our new camera has a sleek and discreet design that blends in well with typical home furnishings, and adds a powerful security option to the existing smanos system," said Brian Borghardt, General Manager of smanos. "Today's homeowners live versatile and mobile lifestyles, so we are constantly innovating exciting new products to provide convenience and also peace of mind that their homes are protected both inside and out."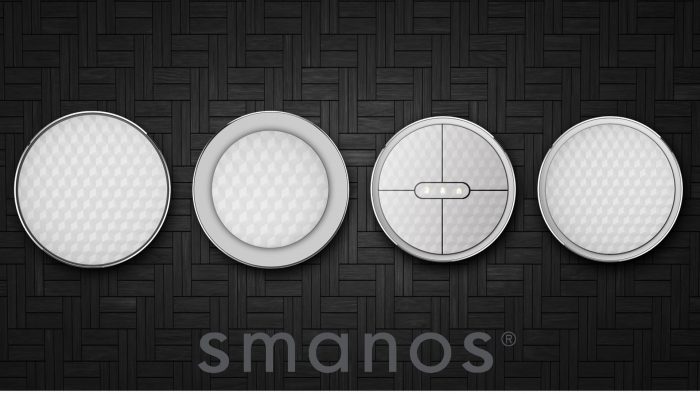 If you are going to the how they will be at booth #J100 if you want to learn more about the products.