iFit continue the fitness trend at Gadget Show live this week with new wearables. iFit has partnered with some of the biggest names in the world including Google MapsTM and Sony and is now launching new for 2016:
Altra IQ smart shoe powered by iFit: the smart running shoe features a multi-sensored system within the length of the midsole that can sync to your smartphone. Built-in running sensors act as a personal stride coach, giving runners real-time feedback on cadence, foot strike, and contact time. Altra IQ shoes transmit data to an iFit app or iFit tracker watch to display each of the various metrics collected.

iFit bed, iFit sleep HR: built with 3 pivoting panels and unique decline capabilities to maximise post-workout recovery and reduce stress and soreness. Mattress wicks away moisture, includes sleep sensor that tracks heart rate, sleep stages (inc REM), respiratory rate and ties in with your phone to wake you at the optimal time.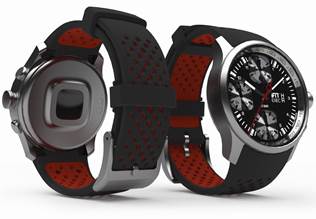 iFit Executive HR: a Swiss-made luxury watch and fitness tracker in one, with three pulse-point sensors for accurate heart rate tracking, even during performance workouts. Water resistant with vibration notifications