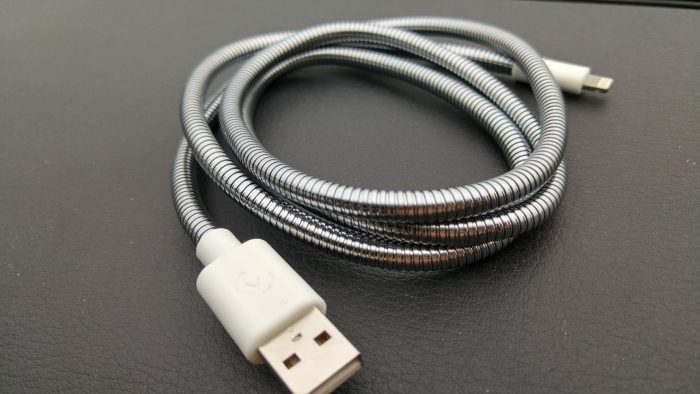 Cables can get frayed and worn out pretty quickly when you use them regularly. It could be you, your kids or your dog doing the damage, and it usually means a broken plug or a torn cable.
My wife is pretty skilled at wearing out the connection on the microUSB cable for her phone, and a friend of mine recently had his puppy chew through his phone cable.
However, if you want a cable which is tough you'll usually find that it's stiff and inflexible. This, from a company called Fuse Chicken (yes, I know), is the Titan Charge Cable. It is $35 for the iPhone one and $25 for the Android version. Here in the UK it's £24.99 for the iPhone version and £19.99 for the Android one.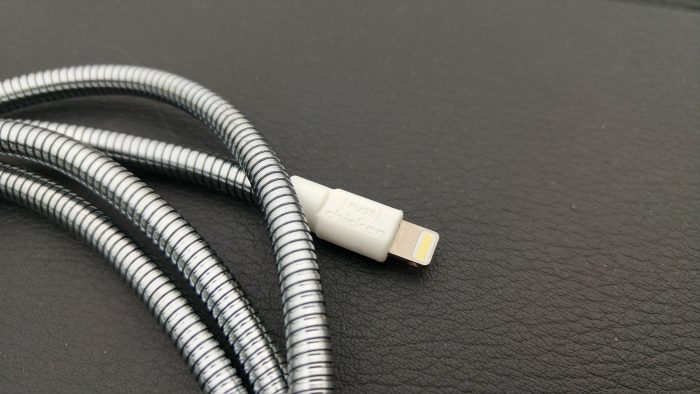 When the box arrives it certainly looks the part and, despite what I may say on the video below (I think I got my metres and feet mixed up), the cable is a metre in length.
It's industrial-grade and has two layers of high-strength steel which is flexible. Holding it is a bit like holding your shower pipe, but there's more rigidity to this. It's not overkill though, and although it can hold its shape a little, there's no strain or stress needed to plug it in..
So, my cutters actually did cause a tiny bit of damage there, granted, but compare that to a normal cable and it would've been in two pieces. Oh, and just to back things up there's a lifetime warranty too.
It's not just a clever and good-looking metal cable though, it's those connectors we have to look at too. Here both ends (whether it be the lightning and USB connector or the microUSB and USB connector) are sealed permanently in a one-piece housing. This is fused directly over the electronics and the metal cabling, so less chance of that "kink" at the bottom of the connector.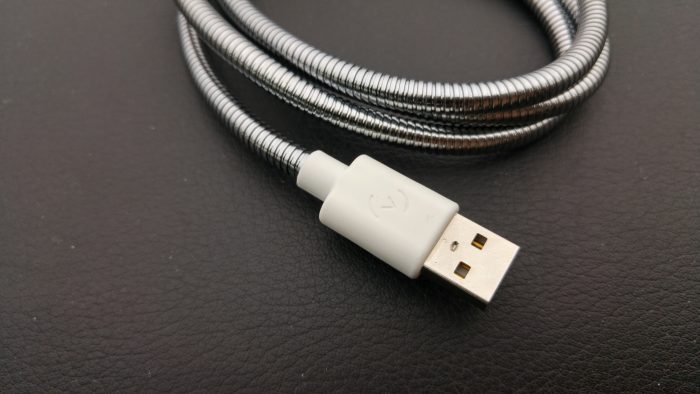 So, in my testing I found this flexible and not at all cumbersome. It fitted well and survived me dragging it across the wall and attacking with some snippers. You can hang things off it, you can twist it, you can drag it around and you don't have to worry about it stretching either.
The only thing you have to decide here is whether you're going to pay the price for it, which is quite a bit more than buying several "normal" cables.
Hit the links up top to get one or go to the Fuse Chicken website for more.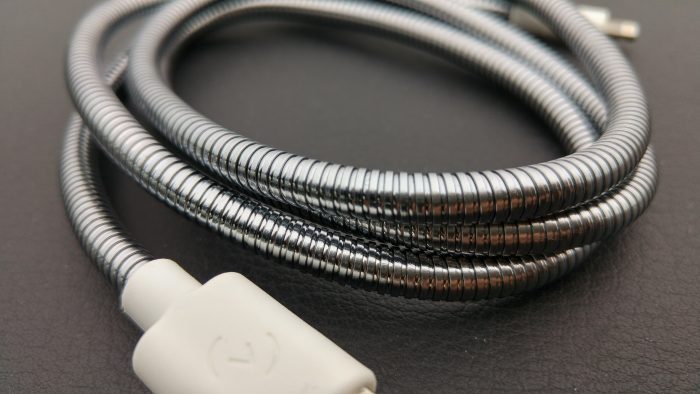 Titan Tough Lightning Cable Review
Construction and quality - 95%
Price - 68%
Solid, kink-free, knot-free and will survive pulls, twists and even your dog trying to chew the thing. Just a bit more expensive than a lot of normal cables.