The latest flagship device from Huawei is rumoured for release in a couple of weeks. We'll hopefully see the P9 on the 6th April. However, as is the norm, the interwebs are full of leaked specs and pictures.
The latest pictures show a Huawei president using an "unknown device" – believed to be the new P9.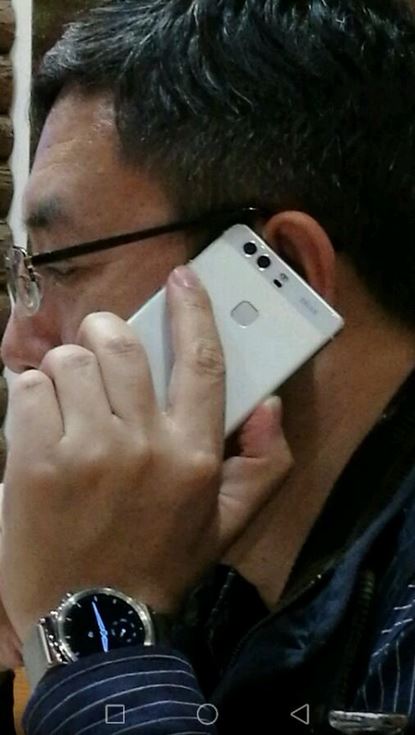 From looking at the snaps the device has a dual rear cameras, LED flash and unknown port next to the flash (possibly for laser auto-focusing system). The device looks like it has a uni-body metal chassis and rear fingerprint scanner.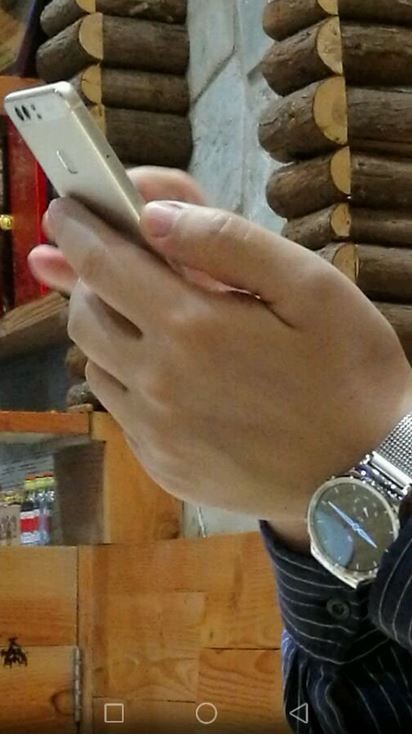 Rumours are that it'll arrive in three variants, each with slightly different specifications.
– The Huawei P9 Max is, from what we've heard, a larger handset. It'll have a QHD display and additional RAM.
– P9 Lite is a lower-price handset with 2GB of RAM, 1080p screen and a Snapdragon 650 CPU.
– The P9 sits between these two in terms of price and hardware.
When we get any further snippets of news we'll let you know.
Source – @stagueve