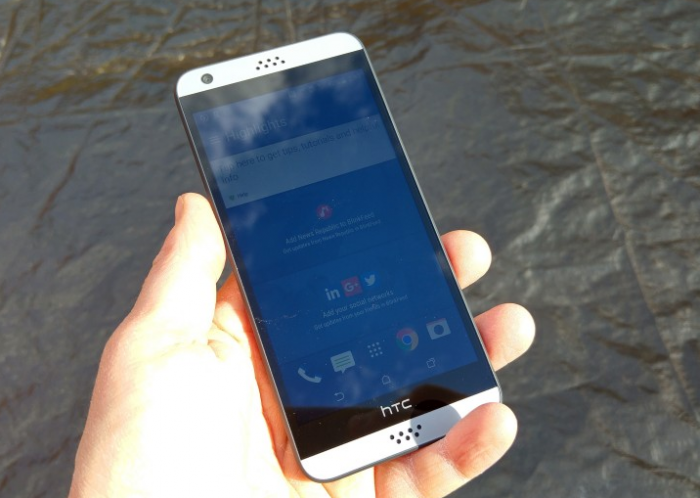 HTC have had a pretty tough time of it recently, and their range of handsets has definitely throttled back compared to years gone by. Remember the HTC Wildfire, ChaCha, Sensation, Rhyme and Butterfly ?
The Desire series has outlasted all of them. If memory serves, we first saw the Desire back in 2010, and now in 2016 we've got the HTC Desire 530. I've had it on test for a couple of weeks now, so here's my thoughts.
First, the specs and an alignment of your expectations. This is entry / mid-level and the specs will show that. Think "funky" and "fun" rather the "high-end spec-heavy". It'll arrive in a range of "one-of-a-kind micro splash finishes", which basically means that someone flicks paint on them. This review unit is a little more traditional, but everything else is the same.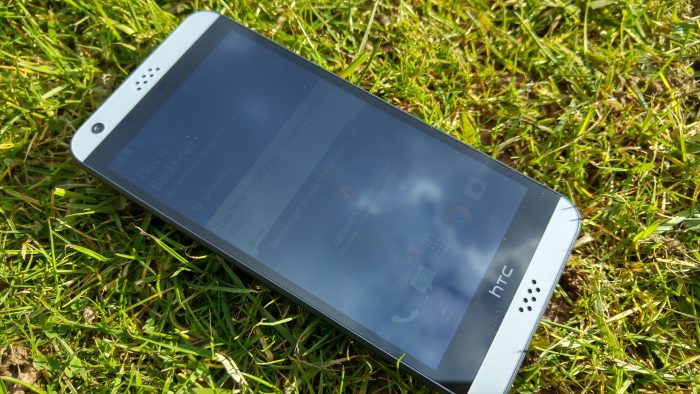 The Desire 530 (known also as the "HTC 2PST1″) is powered by a quad-core 1.1GHz Qualcomm Snapdragon 210 CPU and a has a 5" HD 1280×720 Super LCD screen at around 320 dpi. If you're moving from a higher-spec phone then you'll immediately notice the screen quality and the fact that it's not quite as sharp as your 1080p unit. There's a certain element of "fogginess" to it, but as a new user who's perhaps had or is comfortable with 720p screens, it's not terrible.
There's 16GB of storage plus a microSD slot and you get 1.5GB of RAM. Just enough on both counts really. The camera at the rear is an 8 megapixel f/2.4 aperture shooter which creates good enough shots provided you view them on your computer after. There's also a 5 megapixel unit at the front.
Other specs include Bluetooth 4.1, WiFi, NFC and GPS. They also chuck in HTC BoomSound, but despite the two sets of holes above and below the screen, this only works on your headphones. The unit I had blasted music out of the bottom speaker only, which was a tad disappointing.
That quad-core CPU is less powerful that the HTC One mini 2 from 2014. During testing this performed relatively OK if you're using Twitter or Facebook, but if you're getting a bit heavy and flipping between apps, copying, pasting or playing music in the background; things get a little slower. It's not terrible by any stretch of the imagination, but it'll mean that your finger-taps take a little longer to be responded to.
OK, so a quick tour around then. The power button on the right is a bright red colour and is grippy thanks to the undulating finish. It's a button I kept knocking by accident but I think that's partially because my daily driver is an LG G4 where the power button is on the rear. Unlike the LG, this doesn't have the double-tap to wake option, so you'll need to awaken the device through the power button each time. Above it, the volume up / down controls.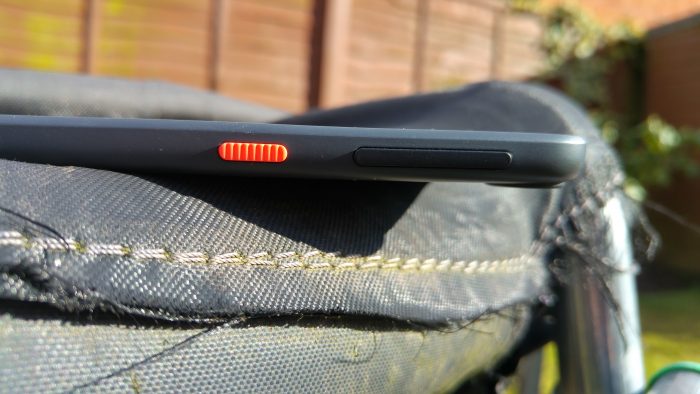 The device is a plastic construction as indeed quite light. The top and bottom of the screen have 7 accurately drilled holes for the earpiece (top) and speaker / microphone (bottom). The screen itself sits within a darker section above the "htc" logo and on the upper right you'll find the selfie cam. No face-flash here.
The bottom, like the other edges, curves back inwards towards the rear and houses the usual microUSB port. It's off-centre here and did cause me a bit of grief in my phone holder but I managed to work around it.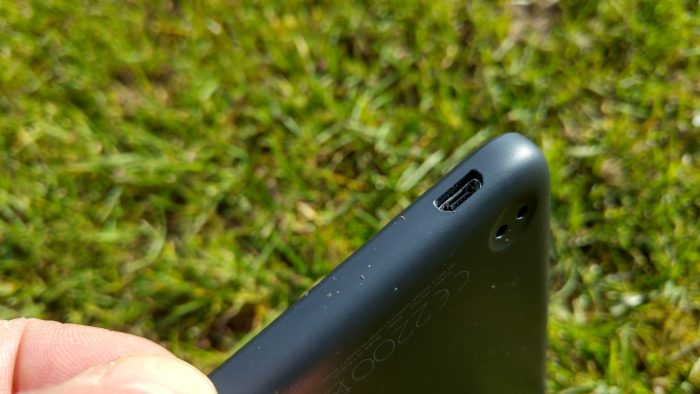 The whole rear panel and battery is not removable, and the microSD / SIM card slots into the left side of the phone beneath a flap.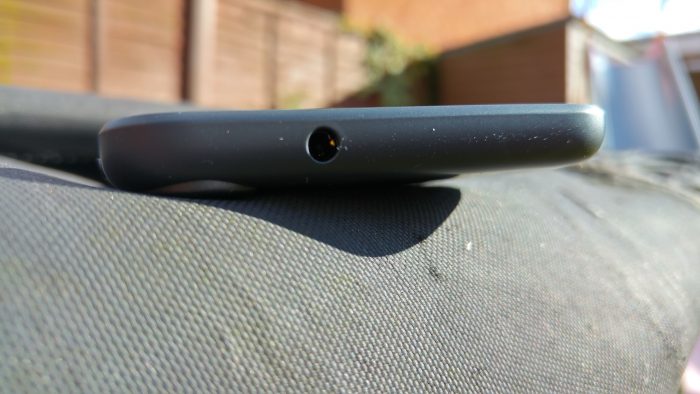 Up top, the usual 3.5mm audio port.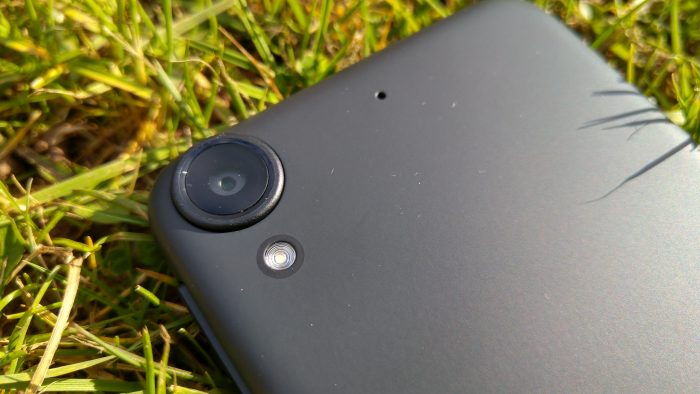 On the back, and positioned / style a BIT like the iPhone, is the rear 8 megapixel and flash assembly. There's an additional microphone here and, down at the bottom, a lanyard loop because someone, somewhere, apparently still uses that.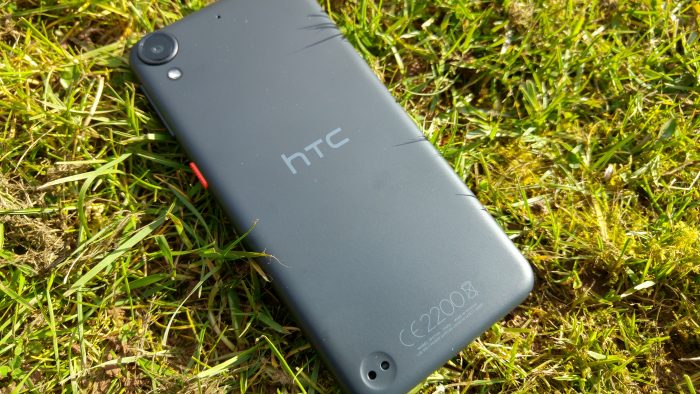 Due, I believe, to the constuction material, the signal pickup on this is very good. It held 4G solidly even in fringe areas and the calls were clear.
Inside
Everything is very "HTC" in here. The keyboard is from HTC, the home screen is HTC Sense and there's that clever widget front-and-centre which adjusts the apps you have available depending on your location (Work apps when you're at work, Home apps when you're back).
Within the Gallery (which I'll talk more about in a moment) there's the "Zoe" system for creating a video montage of your day. It'll group together events in a fun and entertaining way, plus it'll let you re-arrange the sequence, adjust the theme, the music and you can trim everything down to suit too.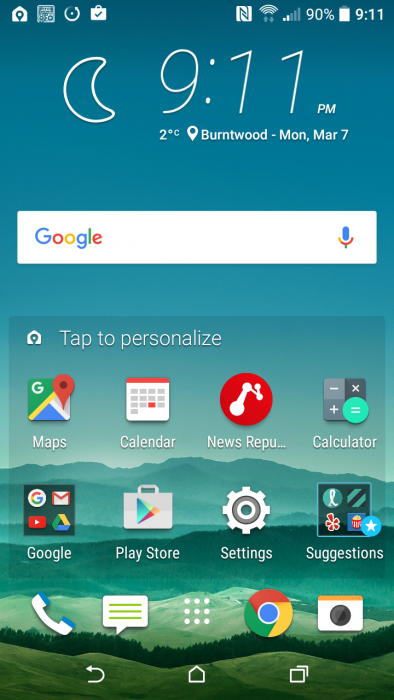 The HTC Themes app will let you totally customize your phone with the help of a Theme Store. It's got icon packs, additional colours, sounds and an online theming system so that you can tweak with the look online.
I'm a creature of habit, so I removed the HTC keyboard (which is quite good, I'll admit, and has the swipe-style keyboard entry if you need it) and replace it with the Google one.

The gallery system also gets a tick from me because it auto-creates a little montage at the top of the page every time you use it. It kinda gives it a bit more life in a way and makes everything more interesting. An editing tool is also built in which will apply filters, remove red-eye, rotate, crop, flip and straighten photos. There's a stack of effects too, including photo shapes, elements, double exposure and much more besides.
The app drawer is still here, and you'll be scrolling up and down through it or using the search tool to find apps if you don't want to drag them onto your main screen. As with most Android devices, the Google goodness is here – Google Maps, Gmail, Maps, Drive, Slides, Sheets, Books, YouTube and Voice Search plus everything in-between. Again, like other devices it'll sync your contacts, email and appointments via the mighty Google cloud if you put your Google account details in.
Google Play gives you access into a world of apps and you can merrily download whatever you fancy from the store. I had WhatsApp, Facebook, LinkedIn, TuneIn Radio and a load more apps installed to test and they operated fine – just down try and run too much at once.
Battery life, as I found pretty quickly, seemed to drop pretty quickly, but I found that this was due to the complete lack of LED on the phone. I couldn't tell if I had any notifications, so I kept flicking the screen on and off to check instead – using precious battery life.
HTC have added a few other bits onto the phone, but I don't appear to have the final ROM here so mileage may vary. I've got a weather app, a HTC Help system, Flashlight and News Republic.
The settings screens give you a friendly interface to the inside of your phone, including the ability to grab content from another phone, set gestures to quickly access apps, check for upgrades (this runs the very latest Android Marshmallow 6.0.1) and more.
Camera
There is a HDR mode on here, and you can geo-tag photos, adjust the shutter sound and use "Auto smile" or "Voice" capture.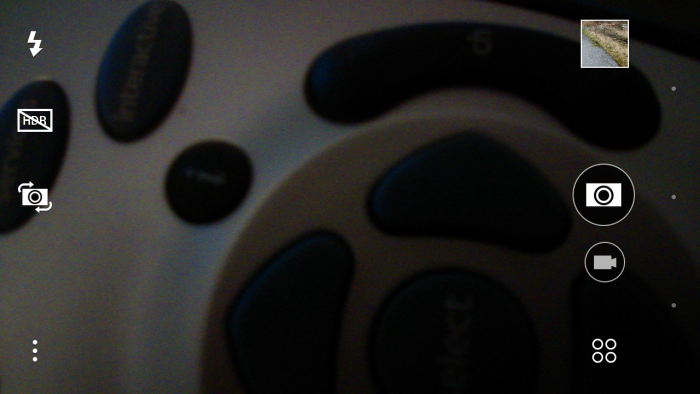 Handy that. There's also three seperate shooting modes – selfie, normal or panorama. That's about it though to be honest, so here's some shots I took on the phone..
Overall
Funky design, lightweight and well put together this. It grabs and holds the phone signal well and the screen – although perhaps not up to higher-spec competitors – is better than most low-end devices. The lack of an LED notification light and the one-speaker sound output was a bit of a let down.
With devices at this end of the spectrum (and we still, at this point, don't know the exact price or release date), cuts have to be made somewhere, however the CPU gets faster, the RAM increases and the screen gets bigger if you look at the Desire 630 or 825, which are part of the same line-up.
HTC Desire 530 Review
Battery life - 77%
Camera - 88%
Build quality - 86%
GUI - 81%
We don't know the exact price as yet, but this is a fairly admirable entry / mid-level handset.