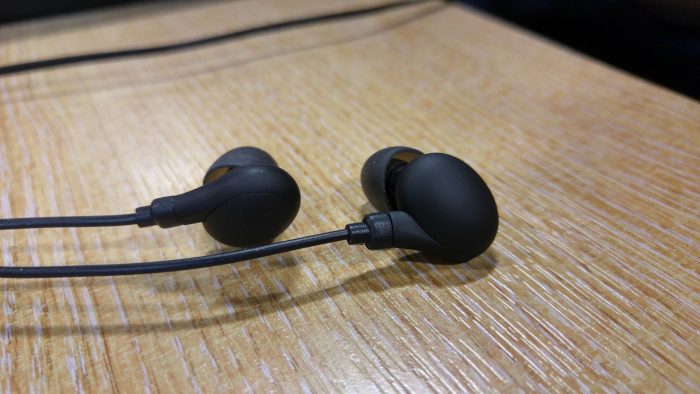 Headphones you say? Without a cable that'll get snagged in my coat / zip / neck? Yes, I'll have a look at that thanks.
These, unsurprisingly, are headphones with Bluetooth built in. Getting them paired up with your phone is the first step, but before we talk about that let's take a look at them close-up. First, you'll notice that there's a "pendant" which lets you skip tracks, adjust the volume, answer a call, pair and power on / off the device.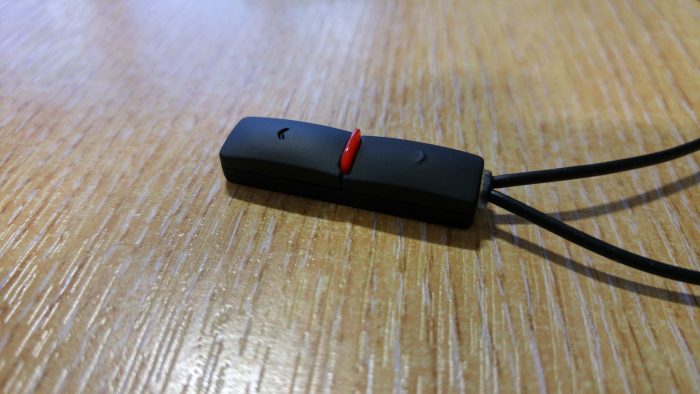 Although there's a manual to tell you how to do all this it's pretty self-explanatory to be honest. This is designed to dangle from your next and it's quite a natural position when you're running or walking around. There's a small LED inside which illuminates the top of the pendant as you look down at it. This'll let you know what's happening – red for battery status, blue for Bluetooth.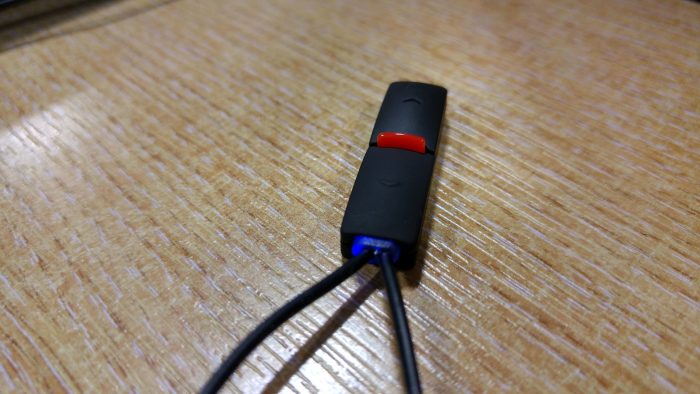 The charging point sits around the back of your next and is magnetic, so there's no chance of you being strangled. It's a pretty firm magnet and it works very well indeed – I had no slippage.


Basically you need to place the magnetic section behind your neck, then the headphones into your ears and, with the slight weight of the charging section – it counter balances the weight of the pendant up front nicely so that it doesn't ride back into your neck. You don't necessarily have to wear it this way if you don't want to, but I found it to be the way that it appeared in the pictures and it worked well like that.
The earpieces fitted into my ears well, although there's no additional tips if you need extra ones. The design of them, plus the fact that there was no "pull" on the cables (as you find on "normal" headphones) meant that they stayed in my ears perfectly.
Pairing the device, after spending around an hour and a half fully charging the unit, was pretty straight forward. I just pressed down on the red "multifunction" button for around a second and an audible beep could be heard through the headphones. It'll flash a red and blue status light, then you just grab your phone and pair up with the "A6" (the full name for this is the "A6 Bluetooth Sports Headset".
Volume can be adjusted using your phone or via the controls dangling down in front of you. Tap up or down quickly to adjust the volume a step-at-a-time or press for a second to skip a track. When you're listening to streaming music this'll move you forward or backward.
You can make calls by pressing that multifunction key – which is easy to locate as it's more pronounced – or receive them by tapping it when a call comes in.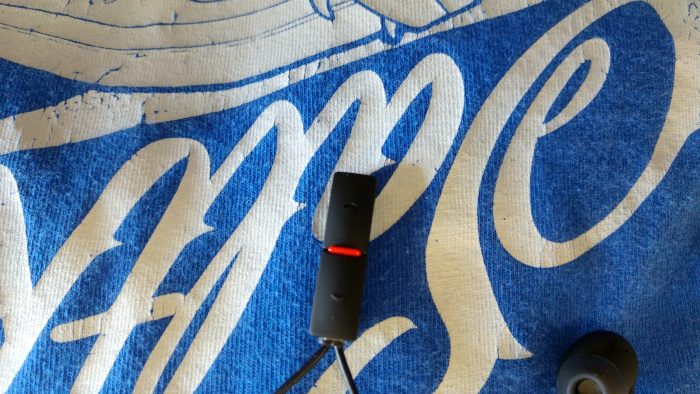 A red flashing LED lets you know when the battery is running low and you'll hear an audible prompt when it's about to give up. When you're charging that red LED will go off when it's full.
As for sound quality, it was clear and crisp but, despite the promises on the rear of the box, I didn't get much of that "heavy bass". The manual, which wasn't translated well, stated that it'd give 3 hours of playback. This proved about right, although if you did have it up full it'd give slightly less. I also found that "full volume" wasn't as loud as my usual corded pair of headphones, although it did block surrounding noise well.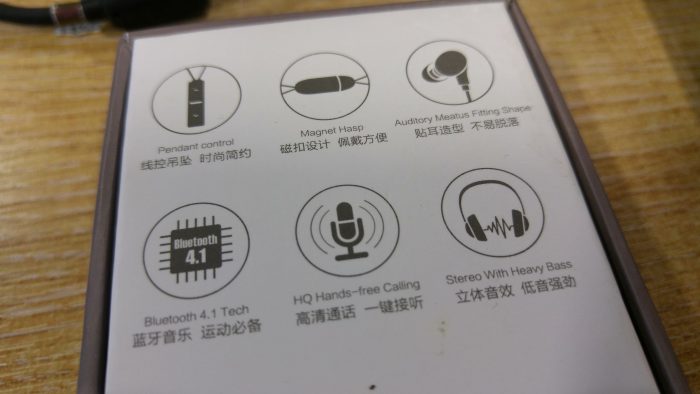 Currently these are priced up at £14.99 on Amazon and you can also get them at Amazon US. They're OK for running in the gym and, in a way, the fact that the volume doesn't get that loud can be a good thing if people are trying to get your attention.
Overall, a great design and they sit in your ears well, but – although there is some bass – it's not as deep or as loud as I'm used to.
Syllable A6 Wireless Bluetooth Sports headphones review
Overall - 84%
A well-built set of headphones which will stay in your ears during exercise. No snagging of cables to worry about. Volume and bass could be a tad better.