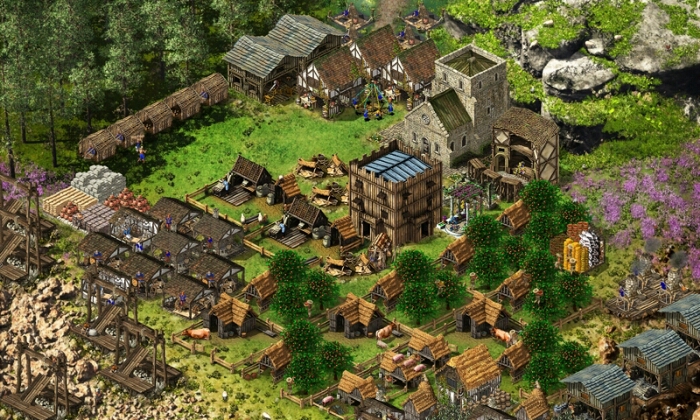 Firefly Studios, the company behind the computer game series, "Stronghold" and "Space Colony" are launching their first "Stronghold" game on mobile this summer. The first trailer for their upcoming iOS and Android castle MMO, Stronghold Kingdoms was released this week.
Upon release in summer 2016 phone and tablet players will do battle with PC and Mac veterans of the series, with existing players also able to link their accounts and play on their platform of choice. Stronghold Kingdoms will be Firefly's first completely cross-platform game and the first ever Stronghold game on mobile. Very exciting times for the gamer on the move.
Stronghold Kingdoms recreates the fictional setting of the original Stronghold (2001) as a multiplayer grand strategy game. Cast as a feudal Lord – or Lady – players are free to farm peacefully, engage in political mind games, become a wealthy trader or aggressively siege thousands of other players! Classic gaming plot I remember playing on my C64 back in the day! You start with a humble village, where players must design and defend their castle before turning their eye to the rest of the country, Europe or the entire 'Global Conflict' world map. Whatever path they choose players will find strength in numbers as they band together, uniting with local Factions and player-led Houses.
Completely redesigned for mobile, Stronghold Kingdoms will feature new controls, a touch-based interface and all core functionality of the existing PC version. Castles will be just as easy to build, siege and defend, with simple one-touch gesture controls and UI rebuilt from the ground up for smart devices. Already one of the most popular grand strategy games in the world, Stronghold Kingdoms currently has four million registered players from over 100 different countries. This number is expected to increase greatly with the release of the game on iOS and Android, with cross-play at launch between PC, Mac and mobile.