Windows Phone and Windows phone users will, if we're brutally honest, have got used to developers skipping their platform. Those cool but perhaps not "massively used" applications are nearly always available for Android and iPhone, but when it comes to the Microsoft mobile platform, you simply have to shrug.
I know, I know. Many Windows phone owners will state that they'd rather not have the many thousands of apps and they're fine with the "major" ones. However, there's no getting around the fact that the same level of choice just isn't there.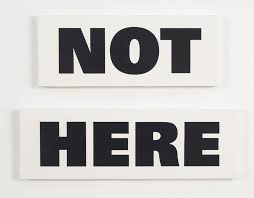 However, when a major player – a major player who has played such a pivotal role in Windows Phone – comes forward to tell us that they can't be bothered to produce a Windows 10 app, you know there's trouble. Sure, there may be alternatives, but it's still shocking to find out that HERE is deserting the Windows 10 ship. All location and navigation apps (HERE Maps, HERE Drive+ and HERE Transit) will vanish in just a couple of weeks, and any Windows Phone 8 apps will be left to die on the vine.
An announcement states..
Although the essence of the HERE apps lives on in the Windows Maps app, we are removing the HERE branded apps from the Windows 10 store on March 29, 2016 and will limit the development of the apps for Windows Phone 8 to critical bug fixes.

As the market evolves, we keep in step by introducing our apps for new operating systems while stopping support for others.


I hate to rub this in, but Nokia and the Windows Phone userbase have a good, if brief history, and the HERE apps were really nice.
Windows Maps is there as an option, sure, but even though Windows Phone users are a resilient and flexible bunch, it's a reduction in the already slim choice.
HERE have given their reasons for doing this which, if you read between the lines below, basically translate to the fact that there's no point developing for the platform.
In the last few months, we made the HERE apps compatible with Windows 10 by using a workaround that will no longer be effective after June 30, 2016. To continue offering the HERE apps for Windows 10 would require us to redevelop the apps from the ground up, a scenario that led to the business decision to remove our apps from the Windows 10 store.
Think about that for a moment. They basically can't see a reason to develop an app for Windows 10. That's Windows 10 on the desktop, the mobile and everything in-between.
Get further details from the announcement here. Thanks to Iain McLaren for giving us the nudge about this.
There is, of course, a way to keep using HERE Maps. Go out and get another phone. The Android and iPhone versions are proving pretty popular.
The arguments over whether Microsoft missed the opportunity to buy HERE and what exactly the future holds for Windows 10 mobile will continue…