BlackBerry are a brand that have been around for countless years and have a huge reputation when it comes to security on mobile devices. So much so they are still, to some, considered the industry leader – even in 2016.
With the introduction of the iPhone and countless Android phones, it was going to be really hard for BlackBerry to stand up. This even with their new BB10 operating system and the promise of side-loading Android apps.
Enter 2016 and, believe it or not, BlackBerry have done what some thought unthinkable..
They have launched a top-spec device, but it runs the Android OS. This gives a wide range of applications and Google services, paired with the excellent and well-known BlackBerry security.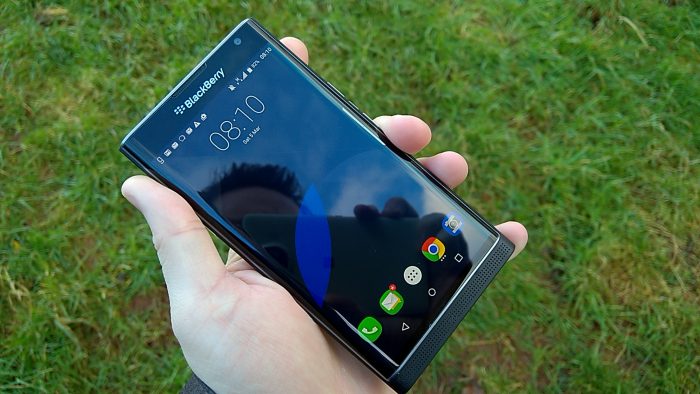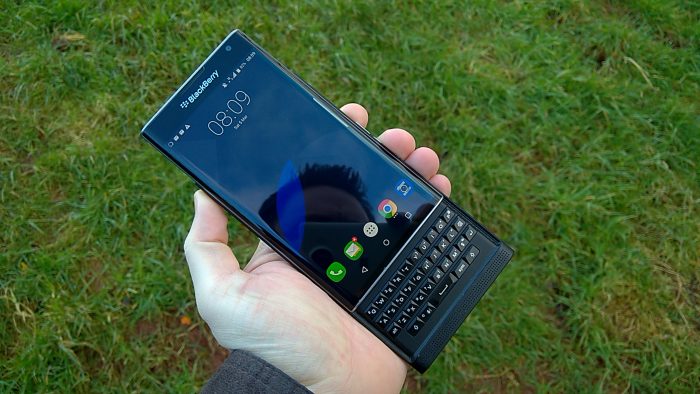 On the front is a large 5.4 inch QHD AMOLED display and it's a beauty. I found it a joy to use in all lighting conditions, including the tricky sunlight that some of us get to see here in the UK.
With a resolution of 1440 by 2560 pixels paired with a 540 PPI, you get a screen that is not only bright and colourful but also full of detail. It beats that of the iPhone 6S, 6S Plus and some Android devices – including the LG G4.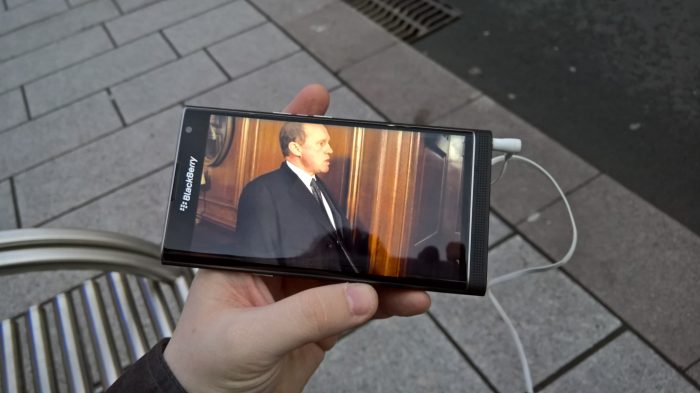 What really stands out with the Priv is the screen actually curves a little around the side. It's very much like we've seen on the Samsung Galaxy S6 Edge and the newer S7 Edge, it might seem small and trivial, but the screen curving a little allows you to swipe in as such from the side which is really cool.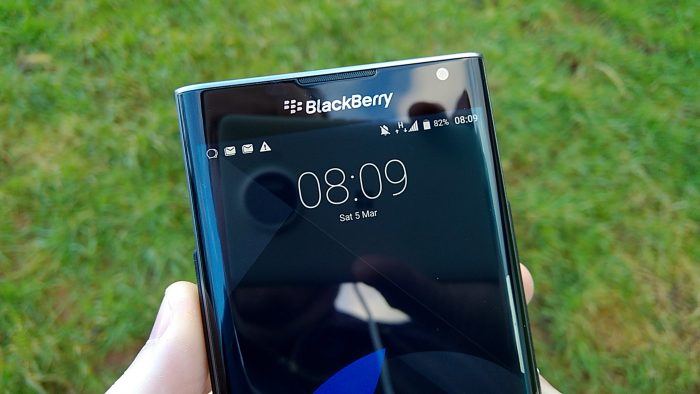 Just above the screen is, in todays standards, a low resolution 2 megapixel camera. This is able to record video in 720p. It's a shame, especially considering some new devices have 5 or 8 megapixel front-facing cameras as well as 1080p video recording.
This is when you start to realise that, although BlackBerry have improved their game, the camera area is not something to shout about when it comes to selfies and video recording.
There is very little to talk about up top apart from the front camera, speaker and a small light sensor which you can see if you look at the right angle.
Something else which you might not read or know about – the Priv also includes HD Voice call support should your network allow this. With this working your voice calls are crystal clear.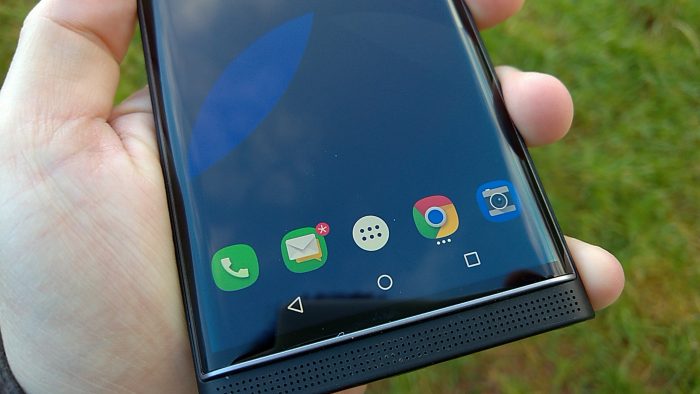 What is unique here on the Priv is that slide-out QWERTY keyboard. It delivers a full keyboard spread out over 4 rows, so if you prefer an actual physical keyboard then you can now bash out texts and other things easily.
Whilst it was nice to have a physical keyboard, as times have moved on so have how we interact with our phones. In testing I found I was typing better on the screen keyboard instead of the slightly cramped smaller physical one.
This will be more down to personal experience, however I found out of every 10 SMS or emails I sent, 9 would be composed using the touch screen.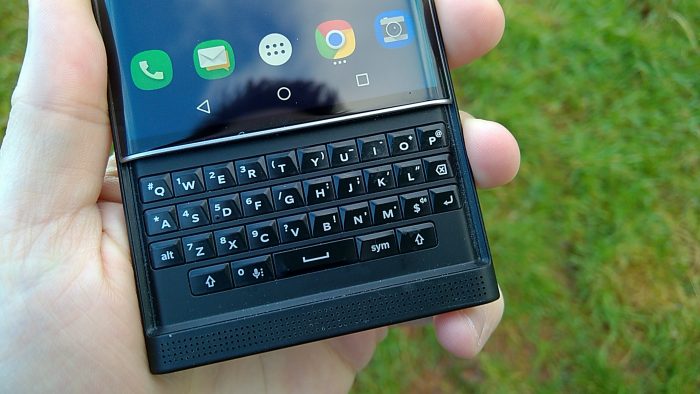 Under the screen is where you get the long rectangular speaker used for the loudspeaker and audio when playing music and video. Thankfully it packs quite a lot of punch, beating (in my view) BoomSound on devices like the M8 or M9.
I would often find I needed to plug in a headset when watching Netflix on the M8 or M9, yet on the Priv I was able to play back using just the built-in speaker with no problems.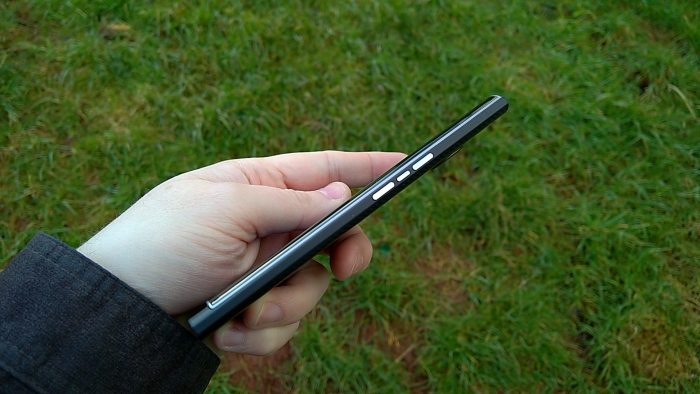 When it comes to buttons on a smartphone the Priv, it is pretty much the same as 90% of phones out there. You have a single power button on the left hand side, a volume up and down button on the right and a small quick launch button in the middle.
Note, no dedicated camera button again – a shame as personally I quite like to see this on devices. However, there are so many out there that lack this feature.

At the bottom you have the MicroUSB port (thankfully no USB Type C here) and the standard 3.5mm headset port used for listening to music and for when you're making calls through a headset.
There are many smartphones which have moved over to the Type C port, but support is still very limited and it can be a nightmare to do simple things like plugging into a laptop.  Thankfully BlackBerry went with the existing standard….. for now at least.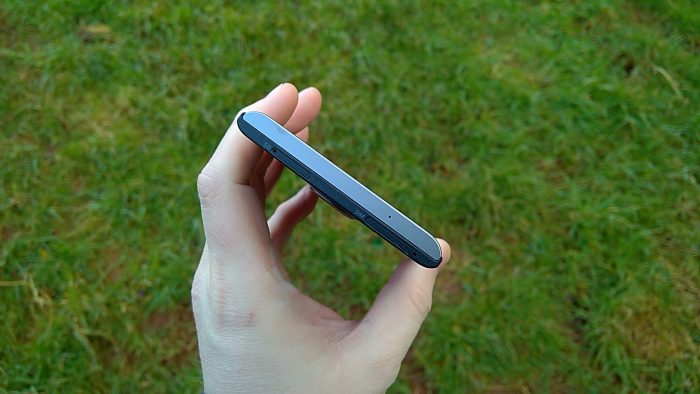 Up top is where you will find the SIM card tray allowing you to place your Nano SIM in. Next to this is a microSD card tray so you can expand the storage. This will make many people happy as you can use your phone as a portable storage device.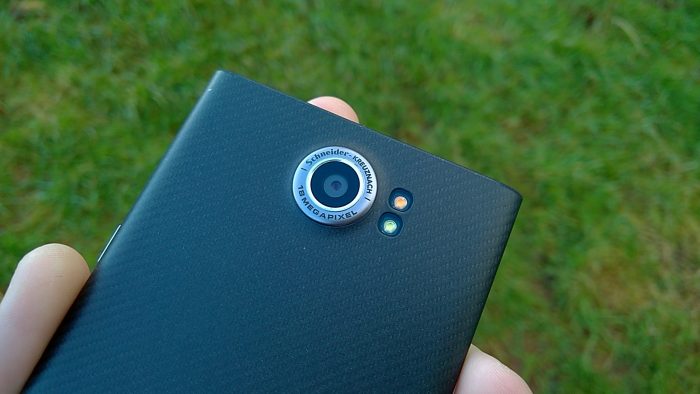 I might have slated the poor resolution camera on the front, however on the back it's a different story with a pretty decent 18 megapixel shooter able to record 4K video if you wanted to.
The Priv uses Schneider Kreuznach lens for great image performance and it takes some rather good photos in a lot of conditions thanks to the dual LED flash on the back.
The software is really easy to use with shortcuts down either side of the screen for changing flash settings and a HDR mode for switching the camera. You can also hop into slow motion video recording and panorama with no additional software needed.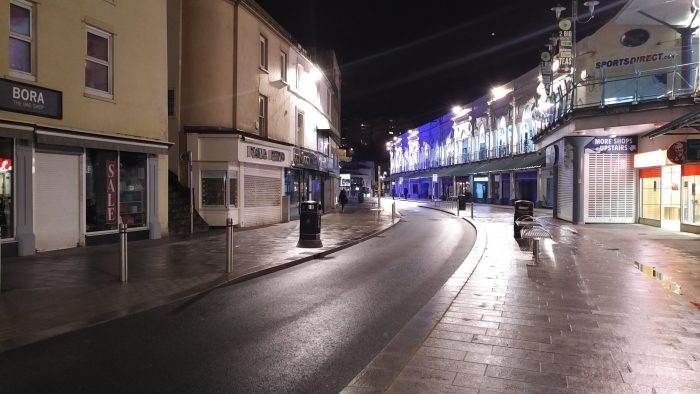 Video mode on the Priv is good for the overall quality. 4K mode is here if you want to use this for watching on a large TV or uploading to YouTube, just remember that these files are huge in size so a memory card is needed.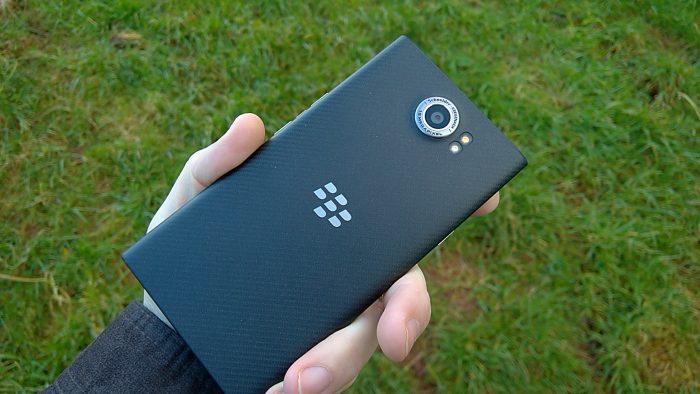 The back of the Priv has the 18 megapixel camera and dual LED flash used to help brighten photos in low light conditions, plus it can also be used as a flashlight.
The camera slightly raised, mainly due to the silver ring around the outside lifting it, but this is something we are getting more used to. Even the iPhone 6s and Samsung Galaxy S7 have this sort of design.
Apart from the camera and flash on the back the only other stand-out feature is the iconic BlackBerry logo which many love to show off as much as Apple fans like to show off their support.
BlackBerry went with a massive 3,410mAh battery under the hood which should be plenty to get you though a busy day, even with the large screen and 4G networking. In testing this was what I was also getting, however they made it non-removable, which means if you want that extra battery boost you need to invest in a portable charger instead of a spare battery.
With 3GB of RAM and a Snapdragon 808 processor you should get lag-free operation, even with plenty of apps running in the background. However there were many times when this was not the case and I often found the experience to be a little sluggish.
Admittedly my last Android phone was a Nexus 6P so there was no 'extras' on top of the core Android OS, however with a beefy processor and 3GB of RAM I was a little surprised to see lag here which did get a little annoying.
Storage is good, with 32GB built in and microSD card support. Whack a card of your choice in and expand that storage as you need.
Android 5.1.1 is running out of the box, so you might not be getting the latest version of Android right away. However, the BlackBerry Launcher and supplied apps deliver a great experience and you are not really missing out on anything, so this should not cause concern.
You also get the monthly security updates making sure your phone is always up to date for security. This is a concern for a lot of people these days, especially  considering how much information is stored on our smartphones.
Final Thoughts
Overall I must admit I was very interested in seeing what BlackBerry could offer with a good spec device paired with my OS of choice – Android.
Having used BlackBerry devices in the past, including the more recent Passport – a strange square phone using BB10,  I had big hopes for this new flagship.
Pro:
Android OS allows thousands of apps including Google support

Decent 18 megapixel back camera with 4K video
Premium materials add weight and durability

Networking wise you get all the usual suspects from a typical flagship in 2015, WiFi, Bluetooth, NFC and CAT6 LTE for speeds up to 300Mbps (up to 150Mbps is more realistic though).
Cons:
Very large design will put some people off

QWERTY keyboard is quite small

Poor quality front camera

Networking wise you get all the usual suspects from a typical flagship in 2015, WiFi, Bluetooth, NFC and CAT6 LTE for speeds up to 300Mbps (up to 150Mbps is more realistic though).
If you had to ask me if I would recommend the Priv as a worthwhile purchase? That would be a tricky one to answer.
For brand die-hards you will of course pick up the Priv and learn to love the open OS from Android. All the applications that are available will breathe fresh life into the Blackberry offering. If, though, you are not huge BlackBerry fan and just want the best for your money, then it's still worth a look if you do not mind the large design.
The BlackBerry Priv is on sale right now across the world. In the UK will set you back around £500 if you want to purchase outright, or available from 3rd party retailers and networks on various contracts from around £33 a month with an upfront charge.
BlackBerry Priv Review
Definitely worth a look if you're a BlackBerry or physical keyboard fan, but for everyone else - they may go elsewhere.