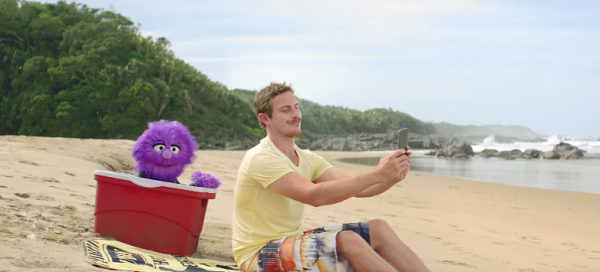 When we're out and about living our jet-set life, covering events such as IFA and MWC, the one thing that is absolutely vital for us is connectivity. When we are in the UK that is not really an issue as there is an abundance of networks offering very compelling data packages. However, as soon as you stray outside the realms of the UK boundaries, the price of data can skyrocket. It can become so high that we then have to start relying on Wi-Fi connectivity.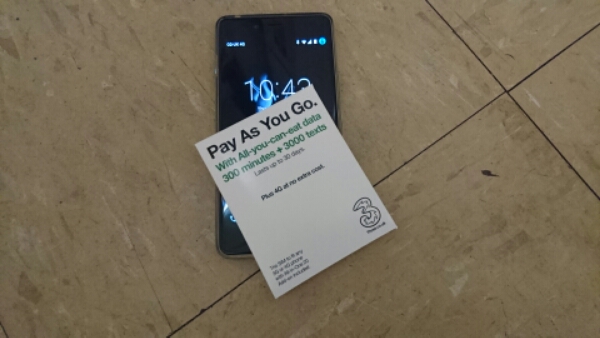 That is all well and good with regard to your typical holiday maker. Most people now just hop onto hotel Wi-Fi connections and use that. I personally quite like the disconnect when I am on holiday, and I am not too fussed about keeping up to date with my emails and whatnot. However, there's more of a need for people to be working abroad now. Also there's an urge and almost an expectation for people to be connected at a reasonable price anywhere in the world. It's because of this that operators have needed to adjust how they think about data roaming.
O2 have "O2 Travel", which offers an amount of calls, text and data for £1.99 per 24 hr period. In Europe Vodafone has a similar offering called "Euro Traveller", which will give you access to your services for a £3 charge for 24 hrs. EE have the "Euro Pass" which gives all your service from £4 per 24hrs.
Now all of these are great as long as you restrict your travels to the EU. What happens when  you venture further afield?
Well if you want to use your phone for data, in particular, I hope you have deep pockets, as it is going to cost a pretty penny. Rates as high a £6 per MB are not unusual!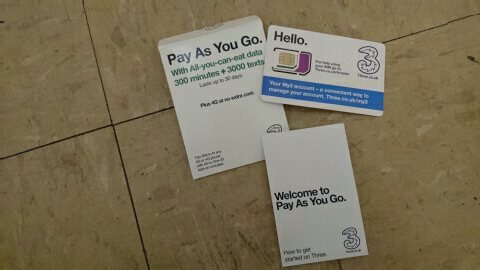 This is where Three took a look at the state of play and thought to themselves…
"This is not good enough, we need to do something about this".
So they launched "Feel at Home" back in August 2013. At that time, it was limited to only seven countries but since then it has significantly expanded and now covers a massive 19 countries. The list includes Australia, Austria, Denmark, Finland, France, Hong Kong, Indonesia, Israel, Italy, Lanzarote, Macau, New Zealand, Norway, Republic of Ireland, Spain, Sri Lanka, Sweden, Switzerland and the United States. Yes, America. All of America.
They are continuing to expand this base for "Feel at Home" and are planning to add further countries. This is a great solution if you are going to any of the above destinations.

In the UK Three are pushing 4G. Their outdoor population coverage was 73% as of the end of December. That's great, but when you go abroad and you're wanting a similar data "fix", does it really work?
Well, when I was at MWC this year, the kind folks at Three provided me with a "Feel At Home" SIM card for me to try while I was out there. At first, I'll admit I was unsure, but it worked exactly as advertised. There are a few conditions that you do need to adhere to when using it, but as long as you stay within the allowances it will not cost a penny more than you would be using at home.
So what are these limitations then?
4G isn't currently available abroad on Three. Tethering isn't supported in Feel at Home destinations either, and if you have unlimited data you'll be capped at 12GB. Allowances with unlimited texts are capped at 5000 and if you have unlimited minutes they're capped at 3000.

Numbers that start 070, 09 or 118 are not included and, while 08 numbers are, they will come out of your allowance (rather than being free and unlimited as they are for Three customers in the UK).
As you can from the official blurb, these are pretty good allowances, with the main exclusion being that you have to stay within the 12GB of data limit and the inability to tether. As I mentioned this should be sufficient for even the most ardent of users. I certainly didn't have any issue with using the service whilst I was traipsing around the halls of the Fira Barcelona in Barcelona during the show. If however you do go beyond the limits, then you will incur extra charges at the below rates..
If you go over your allowance in a Feel at Home EU destination then you'll be charged 16.6p per minute to call UK numbers, 5.2p per text to a UK number and 10p per megabyte of data. Receiving texts and calls is always free in Feel at Home destinations.
So next time you are planning on jetting off to some warmer climes and you are going to be needing to be connected whilst there, give Three a shout in order keep sharing your holiday selfies. However, do bear in mind that you may antagonise the wrath of your friends who are stuck in their dingy office back here the UK!
Head to Three.co.uk for further information.