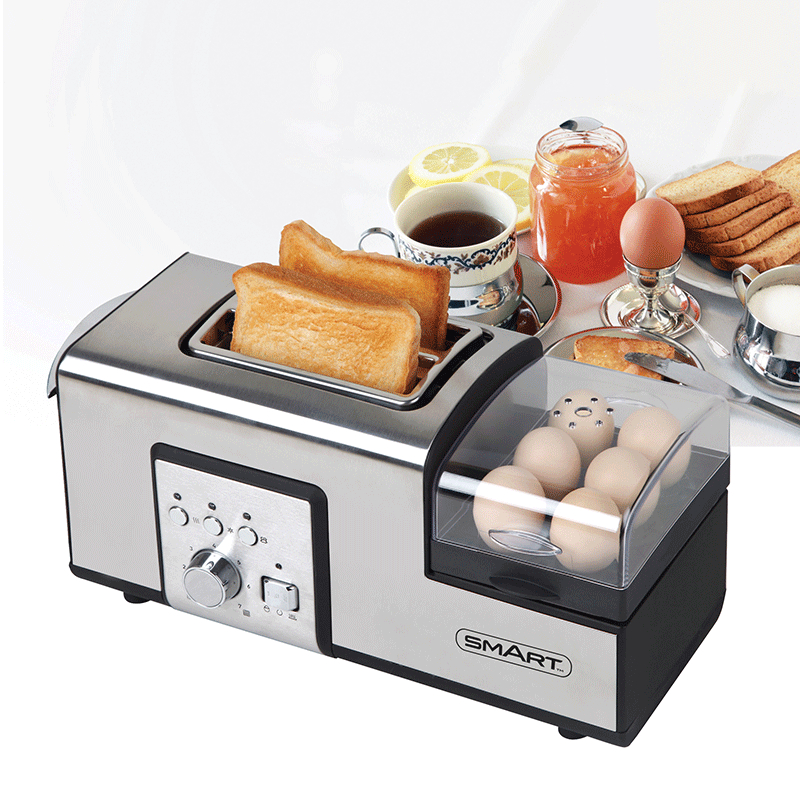 No, I don't care that this has nothing to do with smartphones. I've not had lunch and this looks like something I need in my life right now.
You could call it a toaster with an egg poaching / boiling gadget on the side. I'd call it a marvellous breakfast-making machine! For less than £60 it'll create you a delicious breakfast quickly and easily.
You can boil up to 6 eggs or poach 3 whilst toasting two slices of bread. Enough for the entire family, and there's even a defrost and reheat setting on the toaster too.
Let's just go over that again. Eggs? Good. Toast? Good. Machine that makes all that for you? Good!
The toaster has 7 browning levels (unlike that cheap spray tan I had a few years ago) and the side compartment has the boil egg tray, steam egg tray, fried egg tray and a spatula.
Spatula. Love that word. Spatula spatula spatula.
Boom! You are the Breakfast Master!!
Phew. Thank God I didn't mention the desktop kebab rotisserie grill….