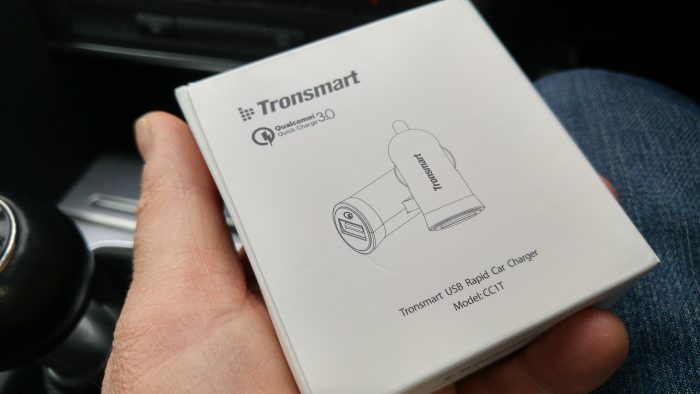 We get sent some stuff here at Coolsmartphone. Lately it's been cables and in-car chargers, so expect to see a lot of reviews featuring these. To be honest there's not a great deal you can write about them. This is the Tronsmart USB Rapid Car Charger and is available from Amazon USA ($14.99) and Amazon UK (£8.99). The product page at Tronsmart also guides you through to the relevant page for your country.

What can I saw about this really? It's fairly low profile, so you won't be tripping over the thing or knocking it when you're changing gear. It's also well built and really easy to plug in. No cabling here, you have to supply that yourself, but it'll kick out 2.4A. This has Quick Charge 3.0 capability, so compatible devices get boosted up to 80% in just over 30 minutes. My G4 is compatible with this and it rocketed up to a full charge very quickly indeed. You can check on this site to see if yours is compatible.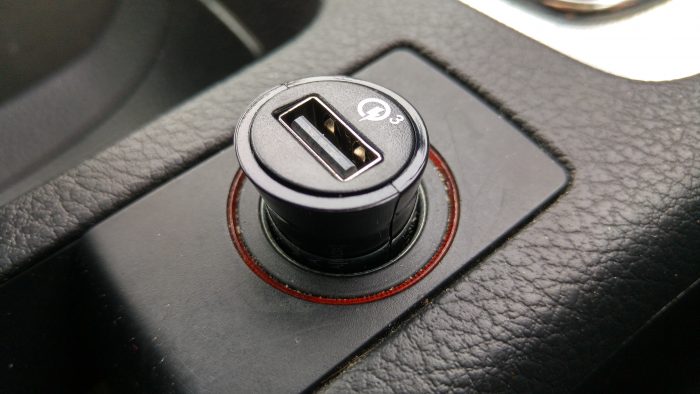 The charger is also backwards compatible with Qualcomm Quick Charge 1.0 and 2.0, plus it has multiple built-in safeguards to stop your device getting too much current, overcharging or overheating. So, fast charging but safe at the same time.
Buy the device and you get an 18-month warranty too.
Below you can see how much it sticks out of the cigarette lighter (does anyone actually use the cigarette lighter socket for lighting cigarettes any more?)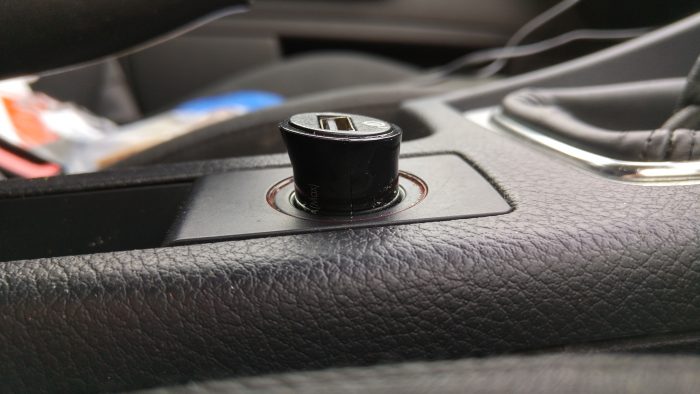 Overall, a great device. Head to Tronsmart.com to get it.
Tronsmart USB Rapid Car Charger Review
A quick charger which is great for Qualcomm Quick Charge 3.0 devices