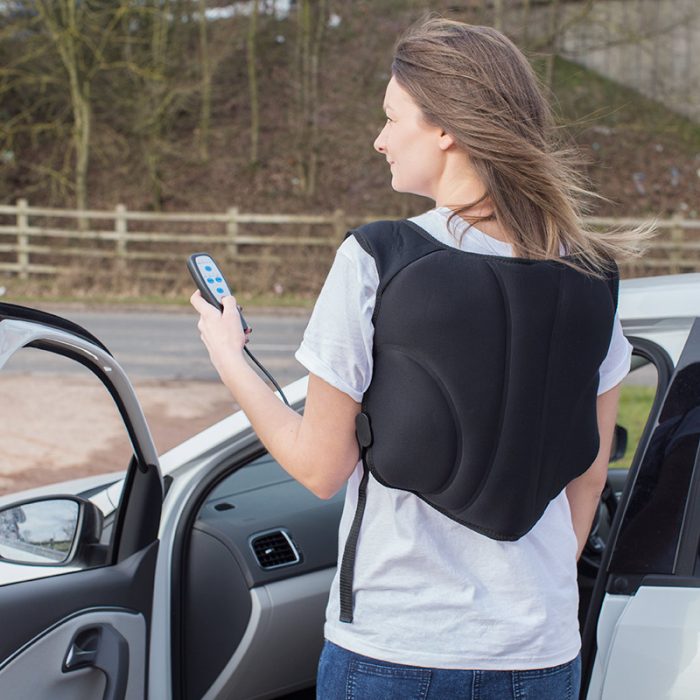 Sooooo….. apparently this is a thing. I'll be honest, if you're wearing this in a public place people will, quite rightly, point at you. You will look bonkers and, even if you somehow manage to put a coat over it, you're still going to look like a right doughnut.
This is the Backpack Massager which, for £22.95, might counter-act the stress you're going to have from wearing the thing. You "wear it like a backpack", even though it looks nothing like a backpack (come on, they at least could've put a backpack-style cover on it with pockets), and has three massage programmes. You can control the speed and the area you'd like to "relieve" with the remote and there's a plug-in car charger with a 15 foot stretchable cord which, in my head, means "don't leave the car with it on, you will look weird".
You can also strap it to your office seat, which would perhaps be marginally better, and then it'd be … just a massager, rather than some weird backpack contraption.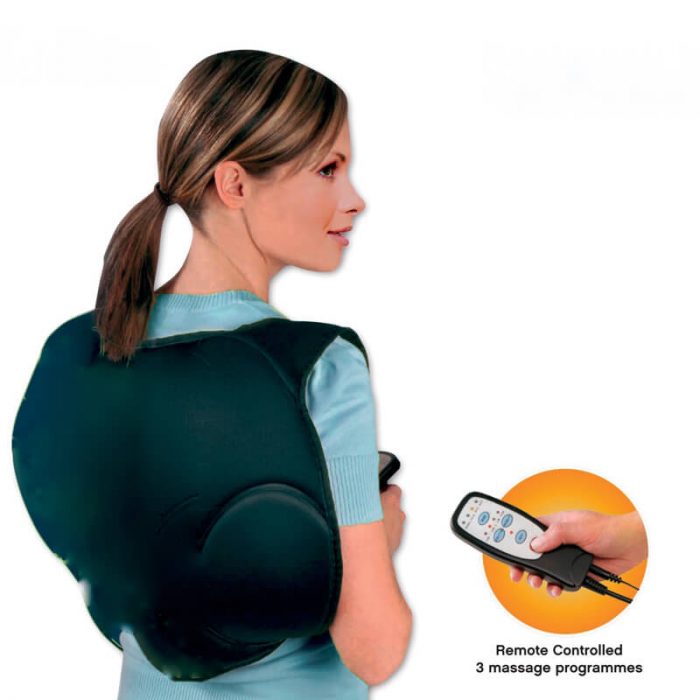 This photo looks even worse. Honestly, what's that all about eh ? Oh and please, please, please don't get me started on the Eyezone Massager…