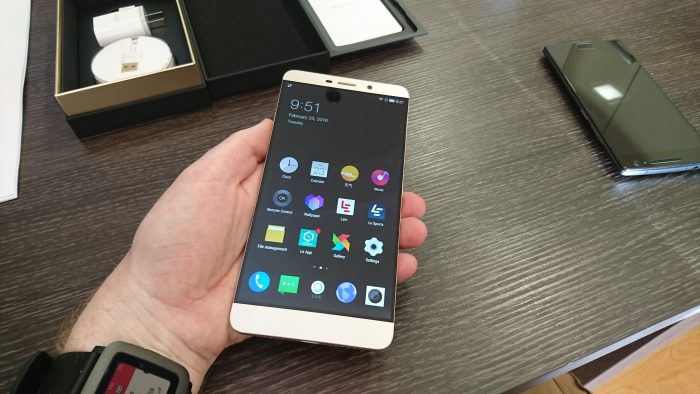 This morning I headed out to meet a relatively unknown company, in the UK at least.They are called LeEco – formally LETV. The reason I was so keen to go out and meet them was that they were the first manufacturer to release a smartphone with the new Snapdragon 820 on board. The phone they released is called the "Le Max Pro" and it is definitely a "Max" sized phone with a whopping 6.33″ scree. However, that is not all it brings to the party.
It was announced at CES earlier this year but we just had to come along and see it in the flesh today.
Before we get into the phone lets find out a bit about who LeEco actually are. The company are a major media outlet provider in China and have been working in the TV sector for quite some time and they do actually produce their own TV shows and movies. In addition, to this, the company also have their fingers in several other pies including the automotive industry and mobile devices. They are regular attendees to CES but I believe this is their first year at MWC. They are here showcasing their phone line up but they also brought along a "rideable" which you can read about here shortly. These guys have also got a vested interest in electric vehicles as the owner of the company is the main backer of this beauty, the Faraday Future Zero 1..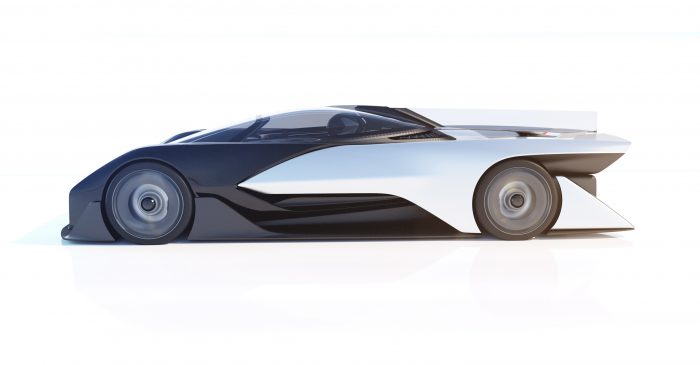 The phone then, and along with the massive screen we get massive amounts of RAM. There's 4GB and various different storage sizes ranging from 32GB, 64GB to 128GB. The phone has really been designed to be sold in the Chinese market and will be available through your usual import sites such as Gearbest and GeekBuyer. There are a few unique features that are on this phone that draws from the companies heritage as a TV and Media Content provider. Before we get into the other unique aspects of the phone let's have a look at some specs.
Specs
Display – 6.33-inch LCD display with 2560 x 1440 resolution
Processor – 2.2GHz Qualcomm Snapdragon 820
RAM – 4G, LPDDR4
Storage – 32, 64, 128GB
Camera – 21MP rear camera with OIS, 2 Ultra Pixel front camera
Battery 3400mAh, non-removable
Fingerprint scanner – Yes
Dual SIM – Yes
Software – Android 6.0 Marshmallow, LeTV's EUI
Not bad specs to be fair but let's concentrate on that Snapdragon 820 Chipset for a moment. This is a quadcore chipset with Qualcomm having taken a step back from using Octacore for this generation as the phones were not really using all those 8 cores on the older gen chips. The chip is partnered an Adreno 530 for graphics and this should allow for extremely high framerates on gaming and video playback. So much so that the content streaming app will show you three live streams simultaneously, which is pretty damn awesome. This chip is benchmarking very high as we have seen in results of tests done at CES earlier in the year.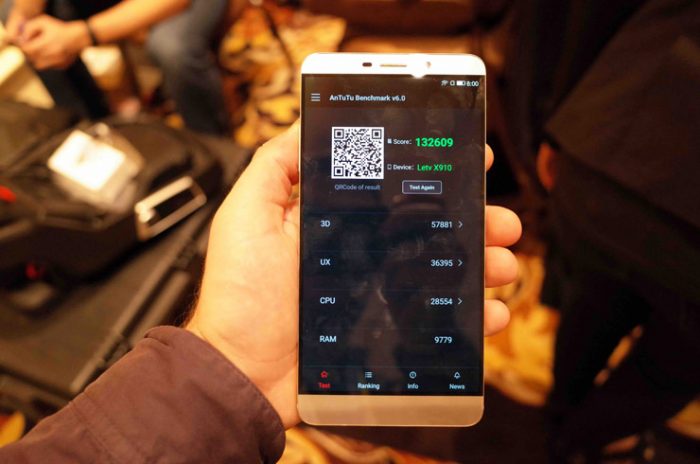 On the rear, we find a camera module that we are very familiar with as it was the same one used on the Xperia Z3 range from Sony.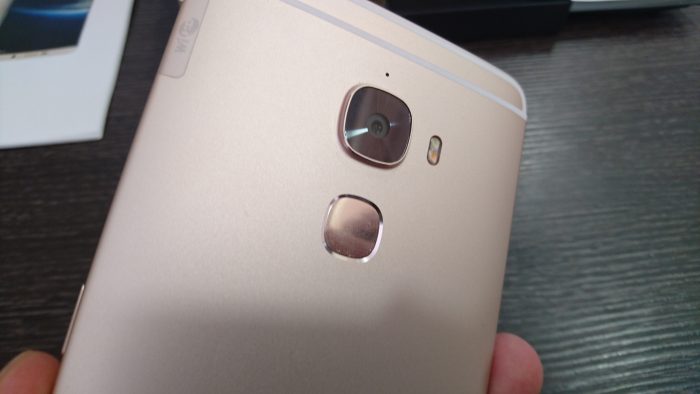 Up front, we have a 2 UltraMP camera which will work very nicely for wide angle shots in lower light conditions as well as all your regular selfie needs.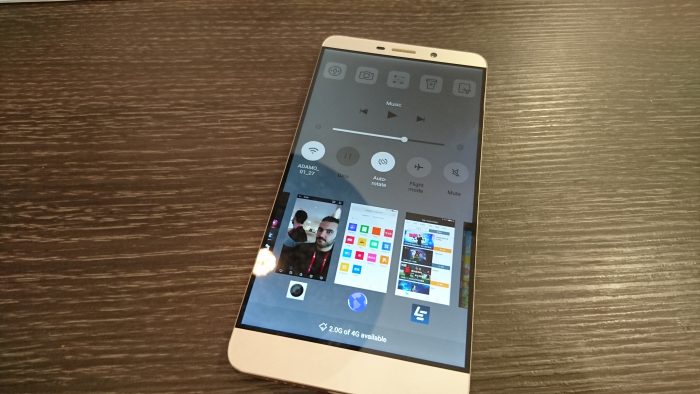 Another thing of note is that the fingerprint reader on this device seems to be very much version 2.0, as it will not just use the capacitive technique used by the readers currently on our phones. Instead, it will use Ultrasonics to read your actual pulse rate and through your skin making it much more secure. This is a great way of securing your phone and it is also lightning fast.
Here are some more pictures from a run around of the phone.
That is about if for the Le Pro Max but, as I mentioned above, we also saw something else – the Le Alpe d'Heuz "Superbike", but that is for a different post…..