LeEco also had some other toys to show us at MWC in the form of what they call a "rideable". This is a connected bike that is designed primarily as a Hybrid Bike for city use. We did manage to have a brief look at this, and it is a pretty impressive showcase of how tech can be integrated into bikes.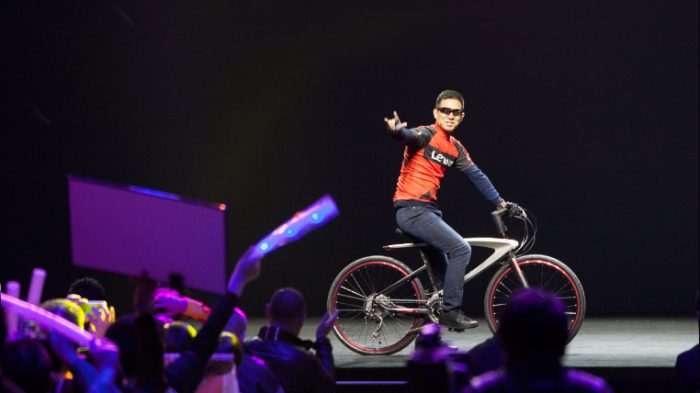 The main feature is that the bike has a HUD (heads up display) unit that is running on Android KitKat/Bike OS. This will give you various different readouts such as speed, distance, heart rate and pedal cadence etc.
Now all of the above can be done on a normal bike with the addition of various different add-ons and fitness kit. However, what makes this a bit special is that it's actually integrated into the bike itself. So for example, the heart rate sensors are in the handlebar grip to pick up your heartbeat from you fingers as you cycle along.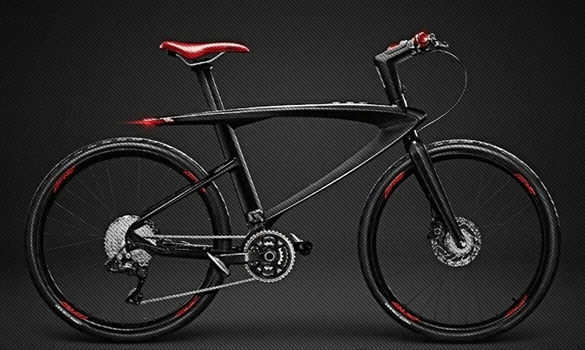 In addition you also have lights and a speaker mounted below the HUD. This speaker will playback your music but can also be used as a horn should the need arrive.
On the rear of the bike we have a rear facing light array that even has indicators on it to allow you to be seen by other road users. A neat feature is some downward facing lights that will light up some tracks for the rider to show their "lane" in an attempt to stop other cyclists and cars from getting too close.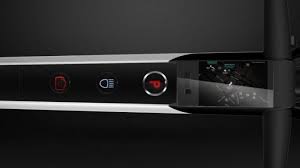 They have also thought about security in the form of a digital lock that will actually clamp the rear disk brake callipers closed stopping someone from riding it away. This is operated either by pressing a button on the bike itself or by an app you have on your phone that will work with proximity even if you were to forget to lock up when you leave the bike.
Here is a bit of a video showing off some of the bikes features..
These bikes can be bought now but they are not cheap so make sure you are sitting down when/if you look at the price. Also they would have to be imported from Hong Kong so dont be asking for one in your local Halfords!
Head to LeEco.com for more details.