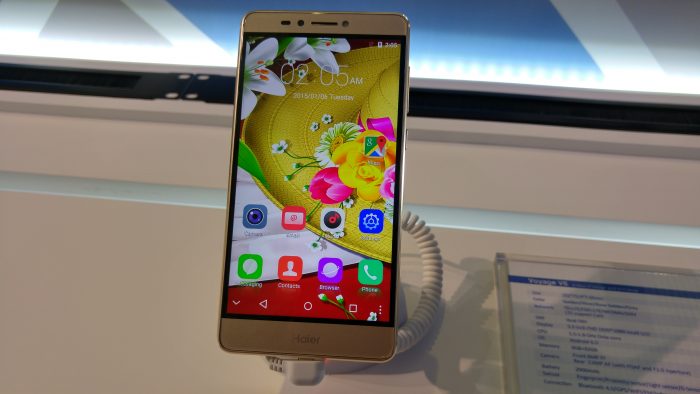 MWC isn't just about mobile phones and tablets of course.  Showing off its new smartwatch in Barcelona is Haier.  This is a company that makes fridges… and phones.  Their Voyage V6 looks well built and comes in with a 5.5″ 1920×1080 LCD full HD screen. It's dual SIM and is powered by an octa-core CPU. Whether it'll actually ever come to the UK is unknown, but they're selling in other parts of Europe. What was also good to see was the fact that Android 6.0 is on here. There's 3GB RAM, 32GB of storage and two cameras – 13 megapixel at the back, 8 megapixel at the front.
The company has taken a different approach to its Android flavoured wearable: unlike other companies which use the watch-specific Android Wear as the OS, Haier are promising that The Haier Watch (yes, that does appear to be its name, replete with capitals!) will run a full version of Android 6.0 Marshmallow.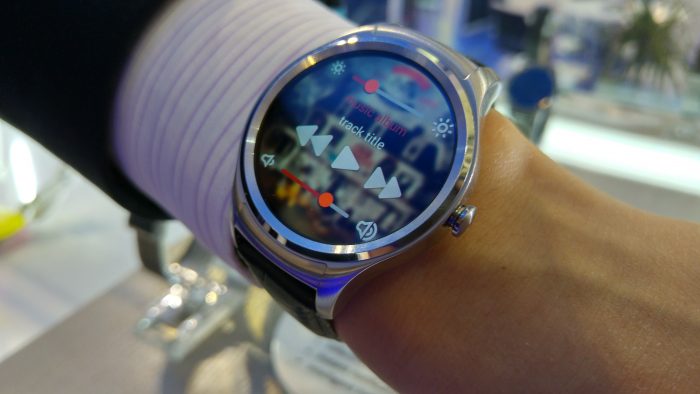 Leigh managed to get some hands-on time with the The Watch so check out his videos below..
The Haier Watch is due to cost around €200 (£156).  That's a good price compared to other watches, particularly given its spec:
Android 6.0 Marshmallow OS
Bluetooth 4.0 (but no wifi or NFC)
8GB built-in storage
Integrated speaker and microphone
IP56 water resistant rating
Heart and activity tracking capability
316L stainless steel 42mm case
1.4″ display
400 x 400 resolution
The Watch is going to be available in gold, silver and black with a number of different straps, and is due to be released in April. Here's a whole stack of shots…