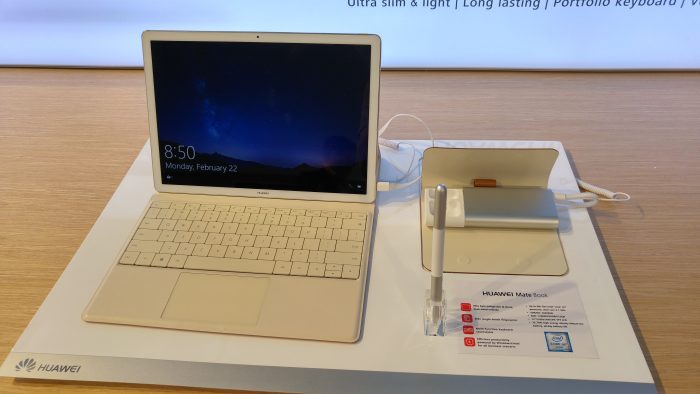 This is a very light and very nice looking Windows 2-in-1 tablet. Initial impressions are very good, with a nod to both tech and style. First, let's get the tech out of the way. This has a 12″ 2160×1440 IPS TFT LCD screen and is powered by a 6th Gen Intel Core m7 dual-core 3.1GHz CPU. It'll come with either 128GB, 256GB or 512GB of storage and either 4GB or 8GB RAM depending on the model. The "all day battery life" comes courtesy of the 33.7Wh battery.
You unlock the device with a finger swipe on the side panel and a stylus also doubles as a laser pointer and presentation device, with buttons for moving forwards and backwards through slides. When you use it on the screen it can detect the pressure at which you use the stylus, and you'll see the results in the video below.
The accessories kit which, like the device itself, is wrapped in a cool leather skin, has the USB, VGA and HDMI output.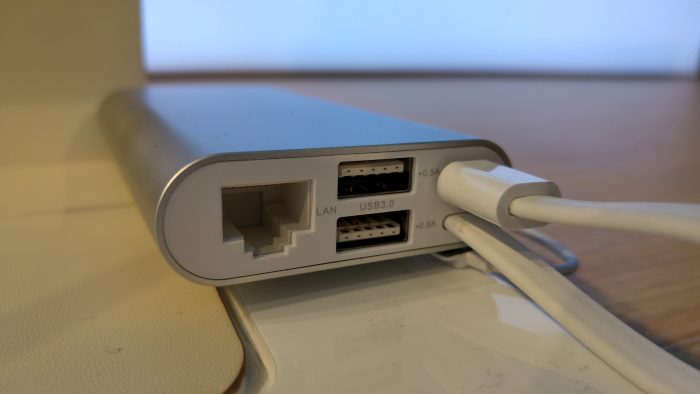 The whole device is dangerously thin and, when folder, looks like you're holding a few pieces of paper in a folder. It's lightweight, portable and well designed.
Get the full details below from the press release.