At this year's Gadget Show Live and the British Inventor's project, tot and toddler tech has taken achieved occupying 7 out of 20 shortlisted innovative design categories.
The finalists include a folding playhouse, travel cot cum tepee, a real-size construction kit that grows with your child and an adorable lion that helps military families stay in touch during times of deployment. There's also Moochew, the expandable baby seat which doubles as a food carrier, Playbrush, which transforms toothbrushing into a video game, and an adjustable hand rail for home staircases.



Over in land of the grown ups, the British Inventors' Project will showcase the world's first collapsible hardshell luggage, the Ohyo bag, which expands from a tablet case to a weekend bag, and a smart wallet, which lets you store contactless travel, payment and access cards together and use them without removing them.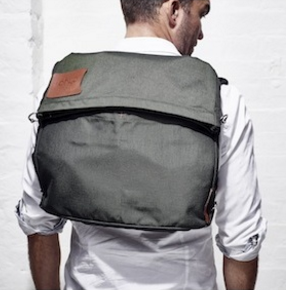 For the sporty among us, there's the x2 Sport underwater jetpack and Bikedeck, which allows bikes to be stored neatly at home or on the move, a unique cross between a unicycle and a scooter.
eFoldi is a battery powered three wheeled vehicle, which neatly folds into luggage or a seat and acts as a useful mobility aid. As does the unique 'walking while sitting' device!
There is also the world's first modular protective phone case, Buzzby, a flying camera for smartphones and tablets and VRGO, the most intuitive and consumer friendly hands free movement controller for virtual reality. Plus, ParcelLive, which lets you track the 'environment' of a package in real time and the Ding smart doorbell, which means you'll never again miss a delivery.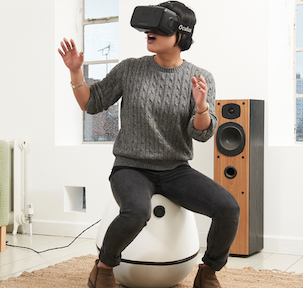 The 2016 British Inventors' Project finalists are below:
The Folding Playhouse – The first 'true' folding plastic playhouse – multi-functional unisex toy for indoor and outdoor play.
BabyHub SleepSpace – A radical new multi-use travel-cot which can be re-used as a play tepee.
Moochew – A fully expandable/collapsible portable baby seat, which, once opened, can store everything you need for feeding time.
Milo the Lion – An adorable lion that records messages from a deployed parent, which are revealed during a weekly treasure hunt.
Doju – Doju is a real size construction kit that can be resized as your children grow.
Playbrush – The Playbrush encourages teeth brushing by turning it into a game, with the brush becoming the controller and games accessed on a smartphone.
Height adjustable banister – Child's height adjustable hand rail for home stair.
Neit – The World's first Smart, Collapsible Hard-Shelled Luggage.
Ohyo – Ohyo teamed up with Felix Conran to produce one multi-purpose bag that grows with your day and sorts your stuff.
Smart Wallet – Allows contactless travel, payment and access cards to be stored together but still used without removing them from a wallet or purse.
X2 Sport underwater jetpack – A high performance wearable propulsion system that gives swimmers, snorkelers and free-divers a new way to explore the underwater environment.
eFoldi – A battery powered, three-wheeled vehicle that can be neatly folded into a piece of luggage for easy transportation and storage, as well as being folded into a chair to rest on.
Bikedeck – A free-standing bicycle storage/transport rack.
The 'walking while sitting' device – The unique device that means you can walk while you sit!
Mous phone case – The world's first modular phone case – power, headphones, wallet – you name it. Also showcasing a prototype for a super strong phone protector, which will resist a hammer blow.
Buzzby – A tethered camera drone that fits into a camera case for existing devices and will hopefully be made available as an integrated option for future smartphones.
VRGO – The most intuitive and consumer friendly hands free movement controller for virtual reality. It combines simple responsive control with flawless design enabling you to unlock deeper levels of immersion by bringing you closer to reality whilst in VR.
Ding smart doorbell – The chime takes the best characteristic of a traditional doorbell, alerting you wherever you make in your home, but it also extends this alert to your phone allowing you to talk with the person at your door from anywhere in the world.
Parcelive – Parcelive allows users to track the location, light, impact, humidity and temperature of anything they are shipping instantly from anywhere in the world.
Bluetooth Multi-Ion Probe – A probe with the ability to measure the concentration of up to six ions.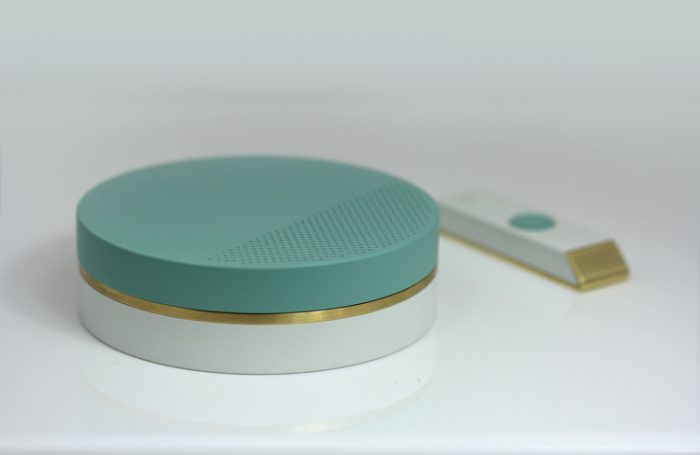 "We've been seriously impressed with the quality, creativity and variety of the entrants to this year's British Inventors' Project and it was a really difficult job choosing 20 from the hundred nominations we received," said Sally Bent, event director, Gadget Show Live.
"By giving all of these amazing inventors a free platform to showcase their innovations to their peers, potential business partners, important journalists AND 75,000 members of the public over four days, we really hope to make a difference in raising awareness of British design and British designers,"
Jason Bradbury – Gadget Show presenter and frustrated hoverboard inventor – will crown the winner 'British Invention of the Year 2016' at 1115 on Thursday 31 March, the opening day of the eighth Gadget Show Live. He will present the winner with a £1,000 cheque towards future product development and a voucher for a commercial stand at Gadget Show Live 2017 worth £5,000 allowing them to showcase – and sell! – their product.