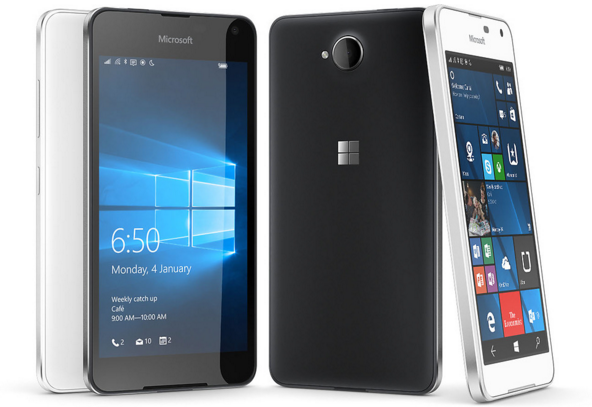 Will this be the last Lumia? Well, it's certainly what Microsoft have done well at recently. Cheaper Windows Phone devices seem to sell, even if it's still not quite as many as they'd hoped.
So step forward the Lumia 650, it runs Windows 10 Mobile and the specifications include a 5″ HD (1280×720) AMOLED ClearBlack screen, 8 megapixel rear camera (f/2.2) and 5 megapixel front cam.
It's powered by a quad-core 1.3GHz Qualcomm Snapdragon 212 with just 1GB RAM and 16GB of storage. That can be increased via a microSD card and there's WiFi, GPS, NFC, Bluetooth 4.1 and a 2000 mAh battery.
Get more detail on the Microsoft website. There's quite a noise made about this phone being "for business", even though Continuum isn't present, and even though most businesses probably use iPhones or other handsets with Good Technology apps or Citrix.
Sigh, Microsoft…