Mobile World Congress is now tantalising close, and already LG have revealed some of the kit due to be shown off at the event.
Their new devices are set to include "premium features without the premium price" and we will see the first two phones in the X series in Barcelona. Those handsets will be called the X cam and the X screen and it's obvious from the names where their strengths lie.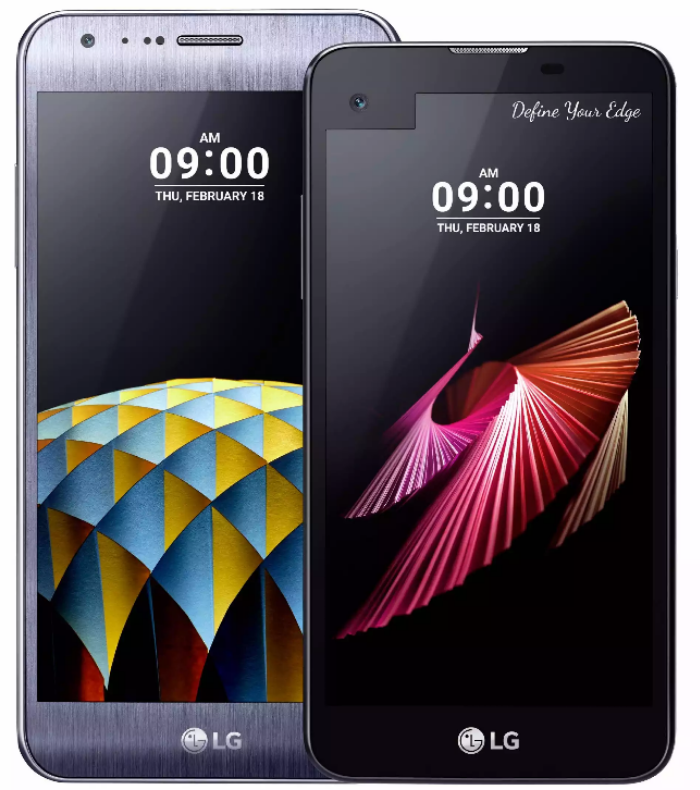 First up, the X cam, and it's a name you should be careful Googling. This will have dual cameras on the back plus an "elegant curved finish on the front" with a 5.2mm profile and a comfortable shape. It'll weigh in at just 118g.

Details for the X cam include a 5.2″ Full HD screen a 1.14GHz CPU which is octa-core (?!) and that rear camera assembly, which is a combination of a 13 megapixel and 5 megapixel camera. There's also an 8 megapixel camera up-front. It runs Android 6.0 on a 2,520mAh battery with 2GB RAM and 16GB storage. Colour options are Titan Silver / White / Gold / Pink Gold.
Meanwhile, LG have confirmed that they have an always-on display, and it comes on the X screen smartphone.
The "always-on" screen is, in fact, a secondary screen which is 1.76″. It'll let you play music, get into frequently used apps and see who's calling. You can also check the battery life, see the time, date and check other notifications. This alone should improve battery life because people generally flick their main screen on to check for notifications and to see what the time is.
Specs include a 4.93″ HD main screen, that 1.76″ LCD (520 x 80) secondary screen and a 1.2GHz quad-core CPU. There's a 13 megapixel rear shooter, 8 megapixel front and 2GB of RAM plus 16GB of storage. We're not sure at this point whether it'll be getting a microSD card slot, but it will run Android 6.0 (Marshmallow) and has a 2,300 mAh battery. The handset has a crystal-clear glass fibre exterior and you can get it in pink gold, white and black.
Juno Cho, CEO of LG Mobile, states..
Everyone has a favourite smartphone feature, At LG, we think there's room for devices that do one thing very well and that customers shouldn't have to pay for features that they don't want. At the end of the day, we're committed to offering consumers more choices.
Both handsets will be available from next month in "key markets" within Asia, Europe and Latin America.
More details below…