It doesn't take a rocket scientist to figure out that the next premium LG handset will be the LG G5. It's going to appear at Mobile World Congress, and there's usually a couple of ways the mobile companies drum up interest ahead of a launch like this. You'll either see "accidental leaks" or you get emails like this.
Today LG would like you to look at the LG G5 quick cover case, and here it is..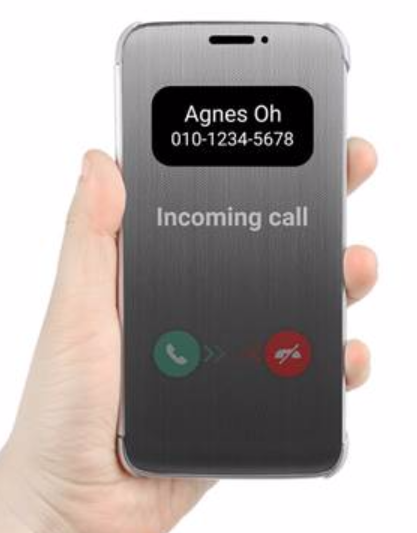 It has a "semitransparent mesh cover" which lets you receive calls and fiddle around with the alarm settings without having to open the case at all. Also, LG comments on rumours about their own handset, making us think that those rumours are indeed correct…
The always-on display rumoured to be a feature in the LG G5 allows users to check the time, date and notifications with the case cover closed. LG also incorporated a unique film with a glossy metallic finish to enhance the smooth and luxurious look and feel of the cover for maximum consistency with the speculative LG G5.
So yes, it will have an always on display (if it doesn't, they're going to look a bit silly) and it seems that the new LG G5 will have a more premium feel to it. Let's hope that they're worked on that battery life eh?