Fancy a handset with a shatterproof screen? It should be appealing for those of you with the infamous "dropsies" 🙂 Our main man Garry has already unboxed the Moto X Force and you can see his video below, however it's now showing up on Carphone Warehouse with prices starting at £32.50 per month.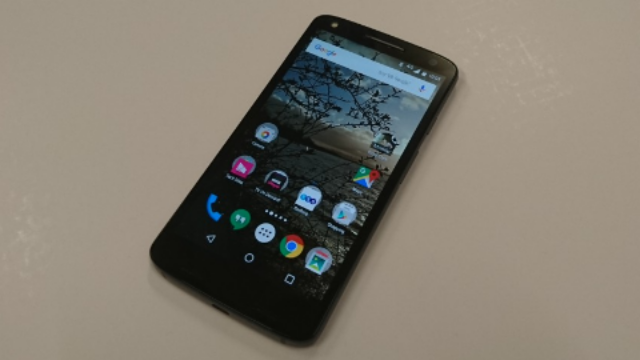 The store actually has a sale on at the minute, and if you're quick you can get £50 off. If you want the handset SIM free then you're going to be looking at £299.99 for the phone.
Specs include that 5.4″ 1440×2560 (540 ppi) screen, octa-core CPU (quad-core 1.5GHz and quad-core 2 GHz) plus either 32 or 64GB on board and a microSD slot. You also get 3 GB RAM, a 21 megapixel rear camera, 5 megapixel front and WiFi / GPS / Bluetooth etc.
Check out the unboxing below..