Sure, it's not exactly a huge amount of storage, but it's a whole lot better than not having any extra and it takes just seconds to grab. All you need to do is head here and review your Google Account settings. It'll run through the apps and devices which have access to your Google Account, then at the end – if you're quick – you'll receive 2GB of additional storage just for ticking the boxes.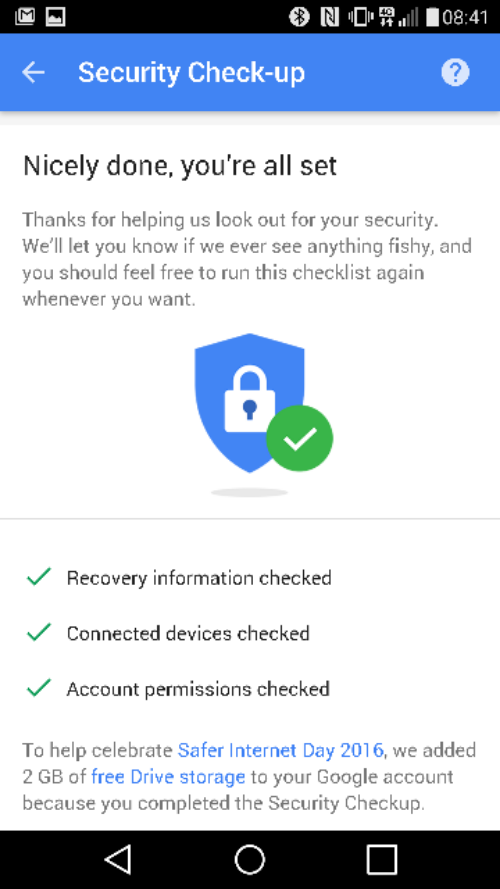 This is all part of Safer Internet Day, which aims to educate and promote the safe, responsible and positive use of tech for kids. Hopefully this will mean a better and safer online community, instead of parents thrusting an iPhone pacifier into their kids hands at the age of six, magically believing "someone" will stop them watching fatal accidents on YouTube and getting abused on social networks that they shouldn't be on anyway.
Basically, there's a need to teach both kids and adults that the responsibility is with them, not with YouTube, Instagram, Snapchat, Twitter or Facebook. Because, to put it bluntly, as long as their users keep increasing those companies really don't care too much.