Announced last year and available now, but it's flown pretty low beneath the radar. Inside there's a 5000 mAh battery, which makes it deserving of that "Max" name straight away. Big battery, big battery life. Even when used intensively, this puppy is said to last more than a day – and that's using it like a nutter.

Let's face it. Battery optimization and efficiency will only go so far, so packing in 5000 mAh battery is definitely going to fix that regular need to top up your handset. The stats tell us that it can actually hold charge for 38 days – although that was with no use at all. They do tell me that you can get 22 hours of video playback time though, which is very impressive indeed, and you can use this as a powerbank to charge other devices.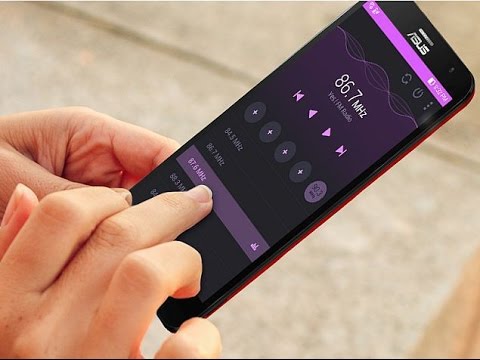 Up front, the Asus Zenfone Max ZC550KL (and yes, that is a bit of a mouthful) has a 720×1280 5.5" (~267 ppi) screen and it's powered by Android Lollipop. Inside there's a quad-core 1.2GHz Qualcomm MSM8916 Snapdragon 410 CPU with an Adreno 306 GPU. Storage-wise there's 8GB or 16GB models and you can put a microSD card in for additional capacity.
Around back, a 13 megapixel camera and, up front, a 5 megapixel selfie shooter. It has 2GB of RAM, WiFi, GPS and all the usual fun you'd expect from an Android smartphone. That rear camera, by the way, has laser focus so it'll take pictures really quickly. There's stabilization too.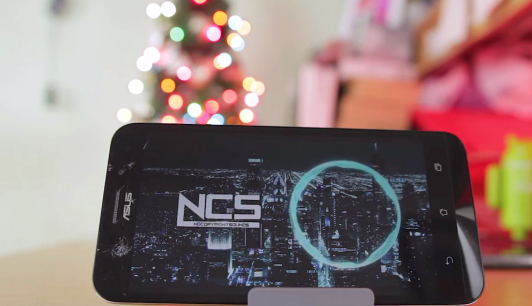 The OS has the usual notifications system and Asus have also added their latest ZenMotion so that you can double-tap to wake the screen. However, it goes further than that – you can draw letters on your screen – even when it's off – to start certain apps. This means that you can open up your email client and grab your messages very quickly indeed. If you don't use Gmail then it's probably best to use a spam filtering service to cut down the amount of additional data-hogging emails that it'll download.
We've already heard from some of you that two days of "average" use is achievable on the battery and there's no big lag issues, even with a quad-core 1.2GHz CPU inside.