When you think memory card solutions, Kingston Digital will no doubt be on your list. Today, Kingston Digital announce two additions to its Wireless family with MobileLite Wireless G3 and MobileLite Wireless Pro.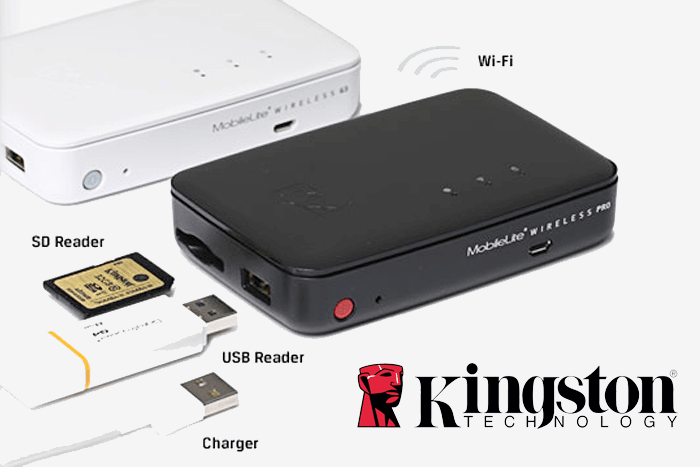 The MobileLite Wireless G3 provides users an extra power boost whilst out and about with its large 5600 mAh battery when fully charged. This allows for two complete charges of your smartphone and with the speedier 2A output, charging your device is quick.
As per the previous generations of the MobileLite Wireless, a USB port and SD card slot will allow you to access your files from USB drives or memory cards on your smartphone or tablet wirelessly using the free MobileLite app. Within the app, you can also easily backup your photos, videos and documents without the need for a PC. This will free up valuable space on your smartphone and without the need of using up your data allowance by backing up to cloud solutions.
The MobileLite Wireless Pro builds on the Lite version offering 64GB of in-built storage in addition to a larger battery with 6900 mph. Both devices are Dual Band Wi-Fi capable (802.11 ac) for fast data transfer.
The MobileLite Wireless G3 is available from Amazon for only £39.99 with the MobileLite Wireless Pro available for £79.99.
We'll also be reviewing these shortly.
Press Release