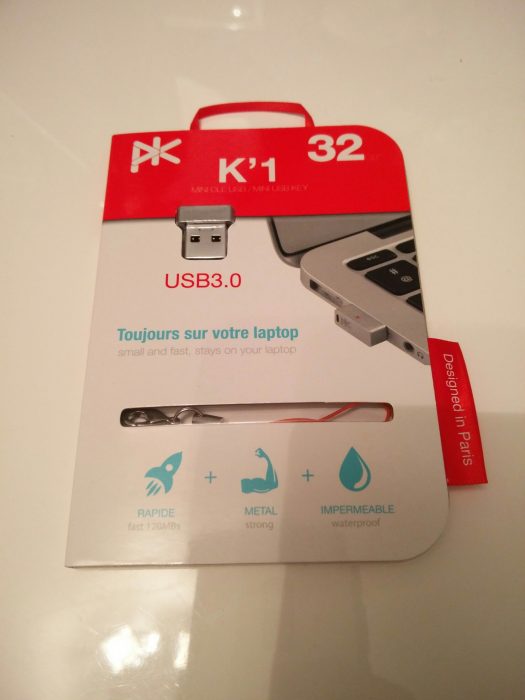 Here at Coolsmartphone towers, a number of us use Chromebooks. I'm writing this from my Asus Chromebook Flip, which is a gorgeous device with its flip screen and brushed aluminium body. But the main problem with Chromebook is their lack of internal storage. It's generally limited to a paltry 16GB of internal storage, therefore I rely on USB flash drives to increase my storage capacity. Kinda like this: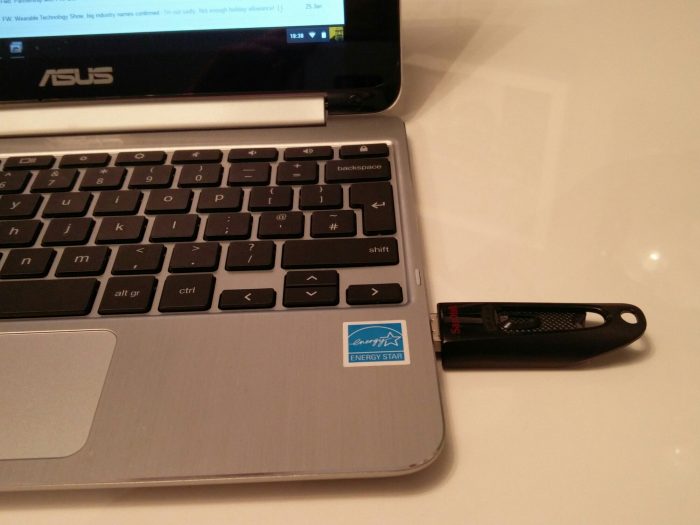 Ewwww – how to ruin that lovely design right, and let's be honest. It's just begging to be snapped off.
Anyway I was contacted by French company PK Paris about reviewing their USB 3.0 flash drive. I thought "meh. A flash drive is a flash drive" until that is, I checked out the K1 USB 3.0 Key. Claiming to be the world's smallest USB 3.0 key, it's made from metal and comes up to a whopping 128 GB in size. I was intrigued to try one out.
When the K1 arrived the first thing I noticed was how well it was packaged with a premium feel, including a "designed in Paris" tag to one side. The K1 itself is made from aluminium, measuring in 16.8 x 16 x 7 mm, and weighing 3g, and boy it is tiny.
Capable of a 120 MB/s reading speed and 20 MB/s writing speed, the K1 flies along and I was able to play a full HD movie from the drive with no buffering issues at all. I was also able to put the full Remix OS on the drive and run the whole operating system from it – again, with no issues.

This looks so much better, to the point I now just leave it plugged in, and it matches the aluminium design so well.
The K1 is available from PK Paris and comes in 3 sizes: 32GB, 64 GB and 128GB priced at £20, £43 and £97 respectively, which I know are not the cheapest on the market… but hey, if you've got a beautifully designed metal-bodied laptop/Chromebook/Macbook, why not have a beautifully designed metal USB drive as well?