The O2 and Three merger has been going through a bit of a rough patch recently, with both Ofcom the European Commission raising concerns over the potential deal. They're basically worried that a new amalgamated network would mean a worse deal for the customer, with less choice, higher prices and less options for MVNO's.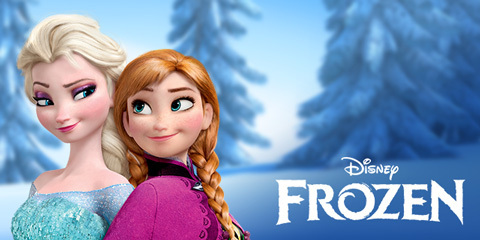 Three owner Hutchison has today sought to quell fears by announcing that a price promise would be put in place for the 31 million customers should the deal go through.
Hutchison is hoping that this will help them gain approval and they can merge with O2 after £10.25 billion has changed hands.
The price freeze will apply to customers on O2 and Three for five years. There's also plans to invest £5 billion to improve reliability, coverage and data speeds. They're also committed to allowing rivals onto their network.
MD of Hutchison, Canning Fok, told the FT that..
Every cost efficiency that combining the businesses achieves will be shared with our customers. Like for like, customers' bills will go down.
Should the deal actually happen, we'll bring you all the news right here. Follow us on Twitter for the latest. Here's the letter in full as it appears in the newspaper…
Readers in Britain must have been bemused by the blizzard of commentary and speculation earlier this week around telecoms competition in the UK. We might be forgiven for wondering why Sharon White, the new CEO of Britain's telecom regulator Ofcom, felt the pressing need to go public with her conclusions about the effects of CK Huchison's proposed acquisition of O2 without having asked for or heard our views in response to her concerns.

Over the last 12 years our Group spent billions to enable 3 to be a major competitive force in UK mobile. From the outset, we have followed the principle that as technology improves people should always get more and pay less for their mobile services. That has not always made us popular with our competitors. And of course, not all of our efforts have succeeded and sometimes we have had to retrench when conditions in the market or spectrum auction outcomes have made our efforts unsustainable. But we have always strived to be a consistent force for consumers, and I believe our reputation as the challenger in Britain is the proof of that.

Now let me make one thing clear: the combination of 3 (the smallest operator in the market) with O2 makes us able to stand up to the new Leviathan BT (in the blunt words of Dido Harding earlier this week), not to mention to the old top-of-the-heap predator Vodafone and is the only way we can guarantee that five years from now customers will still be getting more and paying less for mobile services.

To back that guarantee we are today making three clear and simple promises:

PROMISE NUMBER ONE: 

3+O2 will NOT raise the price for consumers of a voice minute, a text or a megabyte in the 5 years following the merger. Every cost efficiency that combining the businesses achieves will be shared with our customers. Like for like, customers' bills will go down.

PROMISE NUMBER TWO:   

3+O2 will invest £5 Billion in their UK businesses over the next 5 years. That is at least 20% more than would have been invested by the two companies on their own. More importantly, it is much more efficient spending, so quality of service in terms of capacity, coverage, reliability and data speeds will improve much more than if the two companies had not been combined. For those who care to take an objective look, what we've done since combining 3 with Orange in Austria in 2013 provides empirical proof of this assertion.

PROMISE NUMBER THREE
3+O2 will enable other meaningful competitors in the UK market to offer services on a completely level playing field by offering for salefractional shared ownership interests in our network capacity – in effect selling slices of the same network capacity and quality we use to serve our own customers.  This is unprecedented in the UK telecom wholesale market. It eliminates the tricks some wholesalers use to disadvantage their wholesale customers and thus make it harder for them in turn to make competitive offerings to their own customers. This approach will deliver real competition, not just slogans.

In short, over the next 5 years 3+O2's customers will be getting more and paying less than they do today for mobile services and the wholesale market will also be better off.  Let me emphasize: This is not an aspiration. It is a guarantee. Over the coming weeks the promises I have laid out will be an important part of the case 3 will put to Europe's competition authorities, who have had the wisdom not to rush to judgment until, as the law requires, they have heard our response to their concerns.

We believe they will make the right choice for Britain, for British consumers, and for Europe.

Canning Fok