Three have caused a right old ruckus by tweaking their plans recently and now EE are at it too. However, it looks like this change will actually be quite beneficial for some and perhaps not so much for others. We've got a naughty picture from an EE shop terminal showing their new SIM Only plans below..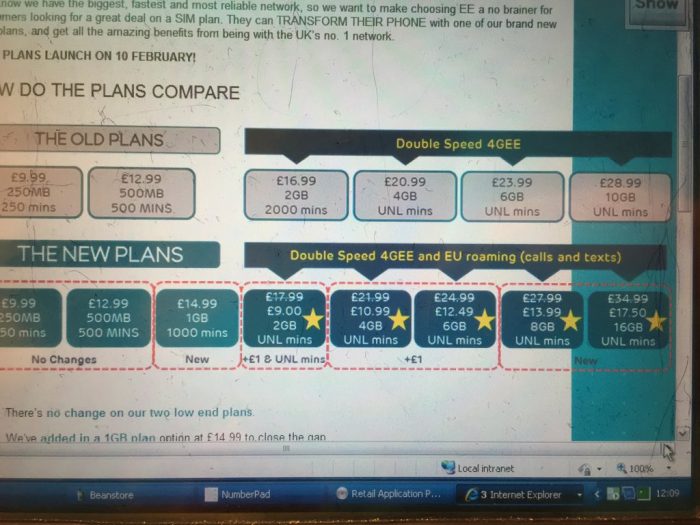 These are all available on February 10th, so not long to wait. Our detective work reveals that the prices above relate to the 12-month SIM only deals. Some plans aren't changing  – the low-end £9.99 and £12.99 deals (giving 250MB and 500MB respectively) stay the same. All of these plans, also, have unlimited texts built in. However, there's now a new plan delivering 1GB of data along with 1000 minutes and they've slashed the price of their double-speed plans.
Currently you'll have to pay at least £16.99 to get the double-speed 4G benefit, but from what we can make out here you can get 2GB of monthly data, unlimited texts and unlimited calls for a mere £9 per month. That's pretty insane and blows their own "normal 4G speed but only 1GB per month" plan out of the water, so we assume that this is a promotional deal. After the deal ends, you'll find that this particular deal shoots up to £17.99 per month, which is actually £1 more expensive than it was before – but you get the double-speed 4G and the benefits of EU roaming, plus unlimited calls.
In slightly-less-good (that's brilliant English there), the new SIM Only 4GB package (which I'm actually on, but I pay £4 less for every month as I got a promo deal for 12 months) goes up from £20.99 per month to £21.99. The extra £1 per month will get you nothing other than EU roaming by the looks of it, but there is a promo deal on which slashes the price to a mere £10.99 per month. Again, we can't see how long this promo deal will spin out for – it could be 3 months, 6 months or possibly for a year.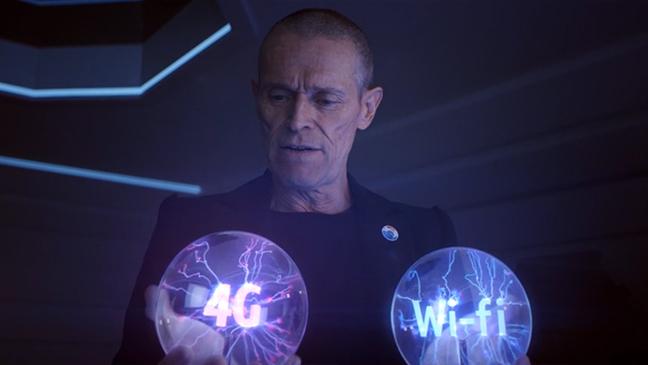 Ahh yes, welcome to the BT pricing model – stick people on a reduced deal for a few months and hope that they forget about their contract renewal. KERCHING!
Another plan increasing in price is the 6GB deal, which will go up by £1 per month to £24.99 (although that is also on a deal and can be purchased for £10.99). Unlimited calls and texts  and double-speed 4G feature again, as does that EU roaming.
Two new packages also feature though, and these are for data-hogs. The old 10GB package seems to have been binned, and instead we have an 8GB and a 16GB package. The full prices for these will be £27.99 p/m and £34.99 respectively, but they'll be offered up on a deal for £13.99 p/m and £17.50 p/m instead.
Your thoughts? We'd love to hear from you.