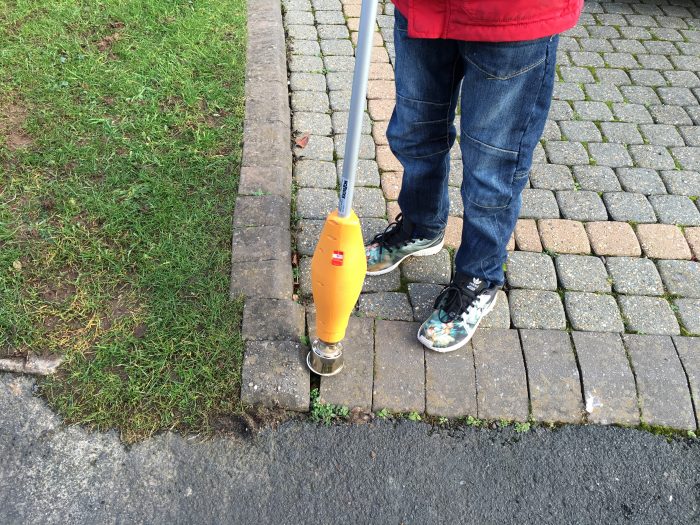 Here's me, sitting in my house, trying to figure out how to get to Mobile World Congress. It's a huge show about mobile phones. However, a few hours ago I was testing something from a company called Hozelock. They make those yellow things that connect to your hosepipe.
Mobile phones.
Hosepipes.
Don't ask me.
Either way, thanks to our wonderfully weird winter weather, I've got an overgrown lawn and weeds – yes weeds – all over the paving. Getting rid of these usually involves me pulling them out individually or using one of those high-pressure washers. It's either back-breaking or really messy.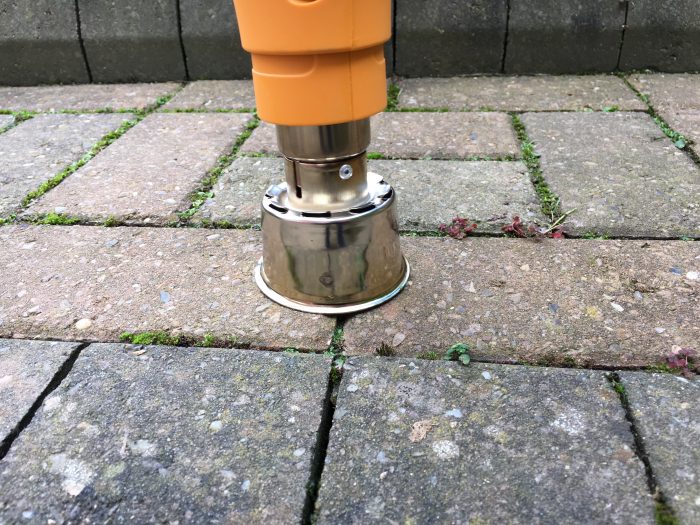 This, for £74.99, delivers a "thermal shock" to your weeds and obliterates them. It takes a couple of days for this to happen though and, as is usual with my reviews, I didn't read the instructions. This resulted in me burning the heck out of the weeds until they'd turned into crispy black blobs. You don't need to do this. Just a quick 3-5 second blast and, even if the weed doesn't look any different, it will do in a couple of days.
My neighbours were intrigued by the thing, and compared it to a paint stripper heat-gun. Indeed, it does seem similar and feels like a heat-blower. The heat coming out of the end of this can be up to 600°c, but there's no chemicals involved so it's safe for kids and animals straight after you've zapped the weeds.
It's powered by electric and comes with a 3 metre cable, but you'll probably need an extension lead too. There is slightly more tech to this though. It's not just a hair-dryer on steroids. Oh no. The Thermal Weeder delivers that "thermal shock" which causes the cells inside the weed to burst.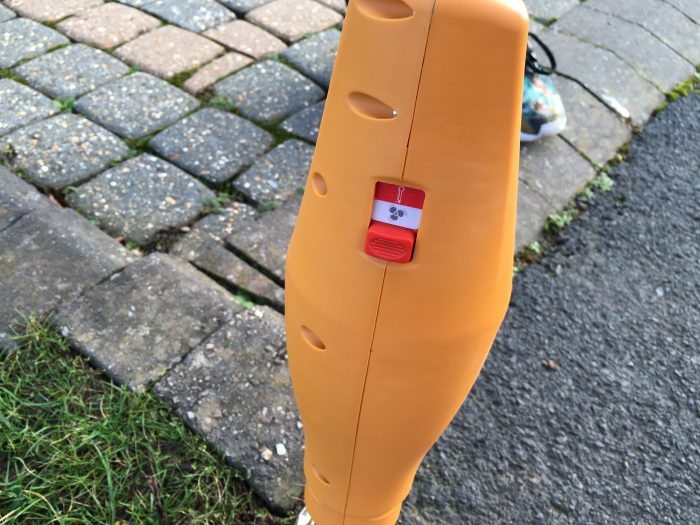 Once you're done, you need to initiate a "cooling cycle", which can be done by the switch. This basically turns off the heat and just uses the fan inside to cool the product down. Hozelock advise that you do this for 30 seconds before switching it off and storing the product. You can hand the weeder in your garage or shed with the supplied in-build hook-shape.
I probably used this a little too much, and tried to burn pretty much every weed outside. There wasn't really a need to do this, and it made a rather strange smell outside. Like some weird vegetarian barbeque.
The weeder itself is very light and easy to use. Just plug it in, stick the nozzle over a weed and zap it. Around 3 seconds is long enough and you may see the weed start to wilt, but it won't vanish immediately (as I mentioned earlier). After a couple of days it will though, so be a little patient.
Overall
I was very impressed, although if you do have a lot of weeds and don't perform the de-weeding in a set sequence then you can lose your place because it's not immediately clear which weeds you've done. I did, for some odd reason, expect it to shoot out flames so I can burn all the weeds a lot quicker – like some sort of modern-day flame-thrower. It's not quite like that, but still does the job and the weeds were indeed gone just a couple of days later.
Get this from Amazon or get more details on the Hozelock website.
Hozelock Thermal Weeder Review
Accurate, chemical-free weed control. Ideal for the troublesome weeds and a lot easier than working up a sweat digging them out yourself.